Chances of chat feature to return to the Facebook app
Messenger was released as an individual application back n 2011 and since then Facebook was insisting its users for installing messenger for texting and calling there might be chances of Facebook integrating the messenger application back into the Facebook application. The feature is currently in test mode as per Jane Manchun Wong a web app developer and bug hunter and will let you access chats and other messenger's features from within the app. So when you press the messenger icon in facebook app it will take you to the new chat option instead of opening the messenger application separately.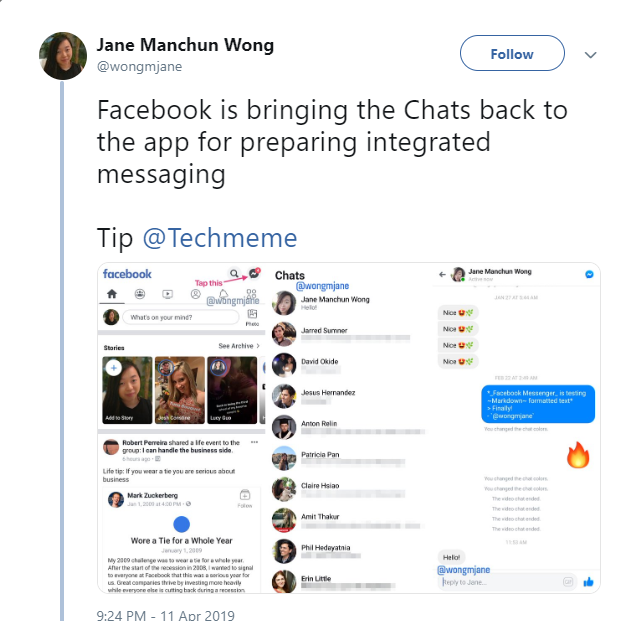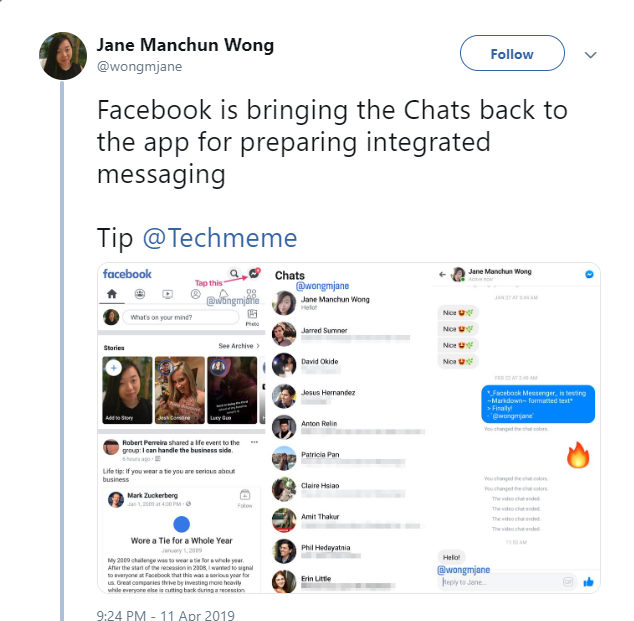 As per Jane, the new update for chat section would contain only basic functionalities and in order to react to the texts received and make calls, you will have to open messenger separately.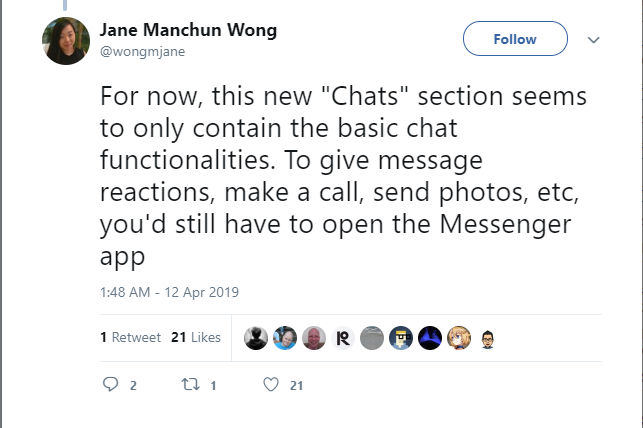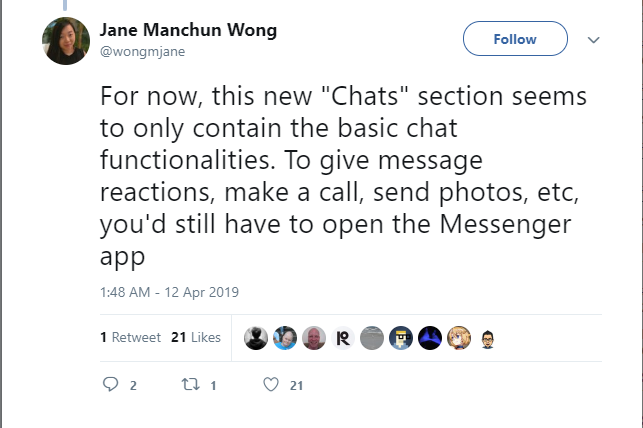 The feature is still in test mode and available to a very few numbers of people as of now. So in the view of the integration of Whatsapp, Instagram, and messenger, Facebook's new step to return to its origin and bringing a huge number of users within the app.
This decision of Facebook is beneficial for its users as they would get a choice to remove messenger and save them a lot of storage space. But users will have to wait for a few months to get this feature available for everyone.
There's also a hint that Facebook might roll out the new changed UI that they have been working on since January, for everyone soon.