Husqvarna a pioneer in robotic lawn moving recently launched the product named "Husqvarna EPOS" a technology that is a satellite-based tech solution. The newly launched technology adds a new product in the cart of professional Husqvarna Auto mover robot movers specialized in creating virtual boundaries.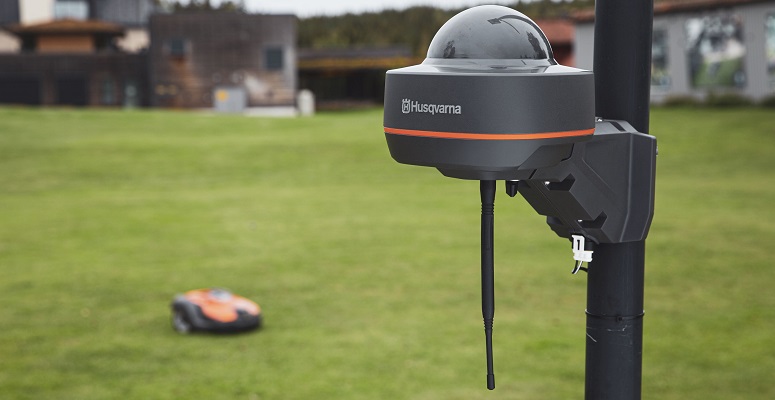 Husqvarna is a global leader in designing and takes a lead in the market through several product offerings. The products are shaped such that they perform silent, emission-free, and direct to help landscapers to maintain healthy lawns and productivity.
Currently launched Husqvarna EPOS technology is a precise satellite navigation system specialized in maintaining accuracy by 2-3 cm. It acts as a support base to create virtual boundaries for professional robotic movers. Moreover, the system incorporated will definitely prove beneficial in relation to flexibility while operation. In addition, the utilization of such robotic movers in green spaces creates virtual boundaries to meet the ever-changing needs of public spaces and residential fields. This new system introduction opens new doors and opportunities in the areas that were most challenging for the robotic lawn mower market.
The president of the Husqvarna division commented, "Integrated alliance of robots and an autonomous solution will play a vital role in the coming years for the concept of green space management". The organization is committed to continuously improve green space management. Further, Husqvarna electric point of sale (EPOS) is a tech breakthrough in robotic land mover market that will accelerate the surge in the adoption of robots in lawn care.
Husqvarna robotic mover and Husqvarna EPOS together integrate with Husqvarna Fleet Services. Husqvarna is a fleet management control system a digital platform that enables the management of large lawn areas and green space easier with flexibility and efficiency than before.
The new technology introduced recently is the next step for Husqvarna professional robotic land mover that will be launched keeping restricted to specific customers from Germany, France, the US, and Sweden by 2020.