Korean Air chairman and CEO Cho Yang-ho dies at 70
Cho Yang-ho being CEO and chairman of one of Asia's biggest airlines named Korean Air has passed away in the US.
The Company states that Cho Yang-ho died at 70, in Los Angeles on Sunday, 7 April, without revealing the cause of death.
His guidance was concealed by various family misconducts including the notorious 'nut rage' incident.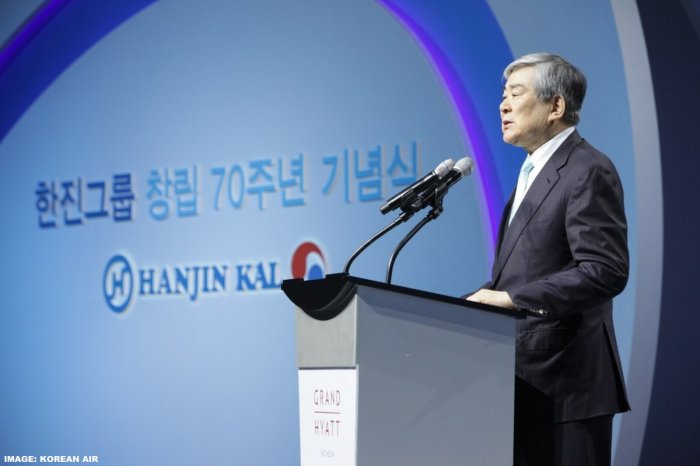 As per the news report Cho Won-tae, son of Mr. Cho Yang-ho being Korean Air's president is anticipated to succeed him as chairman, as Mr. Cho Yang-ho was ousted from the company board in March.
After 'nut rage' incident in 2014, the Cho family made worldwide headlines involving elder daughter of Cho Yang-ho, Cho Hyun-ah who was known as Heather.
Cho Hyun-ah looked out on a trial over the incident in South Korea and was declared in breaching aggregation safety, forced and misuse of power in 2015. She flew with a wave of anger on Korean Air flight to New York for South Korea while macadamia nuts weren't served in a plate but were served in a packet. Then she removed the chief steward and commanded the crew to return the assigned plane to its port.
Cho Hyun-min, the other daughter of Mr. Cho, after being reputedly spattered water in a fellow worker's face during a meeting, left her position in the company. The businessman denies all the charges and it led to his ultimate deposing from the committee of Korean Air in March.
The misconducts revived a national discussion on Korea's work scenery and that is controlled by a family business called chaebols. According to media reports, Mr. Cho Yang-ho was the first family co-creator to be forced off a committee of any crucial South Korean company.
A few spotted him forcefully leaving from the company board as the success of those trying to restrain the ability of the chaebols.