Avast Secure Browser Review: Is It Worth It?
Most people think that Avast is an antivirus software development company, but we would like to mention that they are more than just a virus protection software development company.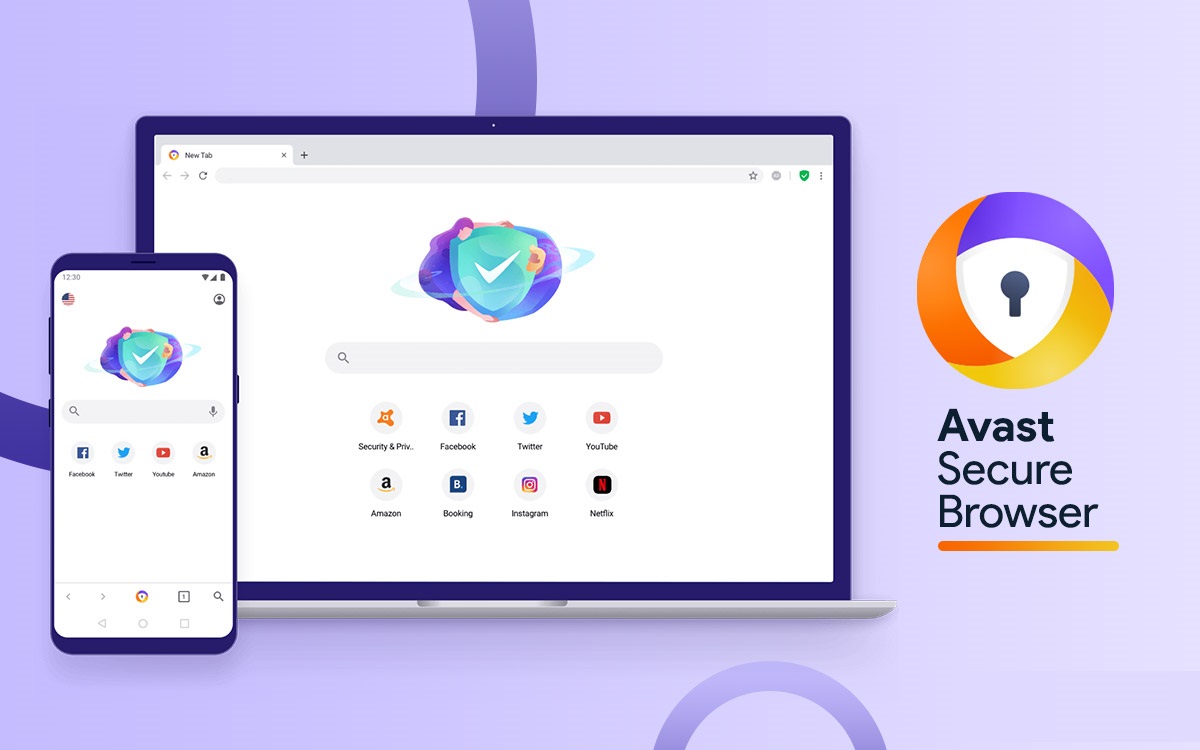 Moreover, they have also come into the business of secure web browsers, and it is also considered as their USP.
They have recently introduced their latest web browser, Avast Secure Browser, which is fully equipped with several website features, security integrations, and many more.
Here in this post, we will carry forward an Avast Secure Browser review that will help you know its positives & negatives and clear you with the question: should you go for this web browser or not?
All About Avast:
Avast is the best antivirus production company. Also, it does have the most popular free antivirus application in the world. Moreover, if you have been using computers for a long time, then you must have used their free or paid software.
Recently they have come with a chromium-based web browser which is mostly being known for its security features, fast browsing and the overall protection its users get.
You would be able to get several in-built features because of which you won't have to add any sort of extensions in your web browser.
Right now, if you own a Windows 8 or above system, then you would be able to get it; also, it is available for MacOS users too.
In the coming section, we will look at its features and extensions, so to know about them, stay connected.
Features of Avast Secure Browser:
As we have already discussed, Avast is a chromium-based browser which means you can use all the Chrome extensions. If you are getting connected with any bad extension, it will automatically block it, but you have control over this block feature; if you still want to use it, you can make the changes.
The next feature which you are going to fall in love with is its Ad blocker feature. With the help of this feature, you would be able to block all sorts of unnecessary ads that you notice, not only that at some places, you won't be able to notice any ad at all.
Here's a question for all of you. Whichever browser you are using, have you ever faced issues in downloading videos directly from the source? We know that most of you will say yes.
If you have faced such issues, then with this Avast secure browser review, we would like to suggest that this browser has a direct video downloader feature that can help you download videos directly from the source website.
There are many more such important features like bank mode, under which whenever you are using a bank-based website, this bank mode feature will make sure that all your data is safe.
The next such feature is Avast passwords, which is like a secure vault where you can easily store all your passwords.
Privacy integrations:
Quick fact: Avast is one of the leading global security products manufacturers regarding its privacy and security features.
When you are using any of the Avast products, their team wants you to get the best possible and secured services. Some of the best privacy and security features you will notice here are webcam guard, flash blocker, HTTPS enforcement, anti-tracking, anti-phishing and more.
Not only that, the Avast software will collect its user's data by itself with the help of which they can make personalization in your software and help you get better services.
Also, you would be able to get a stealth mode feature with the help of which you can get rid of a collection of things like searches, visited pages, cookies, temporary files, bookmarks and more.
In stealth mode, the browser blocks script tracking from recording your movements.
Platforms available:
Avast Secure Browser is available for all the available platforms such as MacOS, Linux, Windows 8 and above.
Although the overall usage of this web browser is also easy, if you have ever used Google Chrome or Opera browser, then the design of this browser is also the same. It is a user-friendly browser that comes with all the modern browser norms.
The Avast team has blocked several extensions for better security; along with that, you won't be able to make many changes in the personalizing sector of the browser, the way this browser looks.
Overall services:
The next big feature you get with Avast Secure browser is that you can take advantage of high-quality customer services. So no matter what kind of issues you are facing, you would solve them easily.
You need to get in touch with the team through a call or chat, and within a few minutes, you will be able to get your problems solved.
Conclusion:
Avast creates the best possible virus protection services, but now they have come up with an amazing and high-quality browser. In this post, we have carried forward an Avast secure browser review. We have discussed its features, platforms on which the web browser is available, customer services, security features and more.
It's the best browser for those who don't have the time to make settings in their browsers for better privacy protection and security services. So if you are one of them, then this is for you.