Counterpoint release list of ten bestselling smartphones of 2018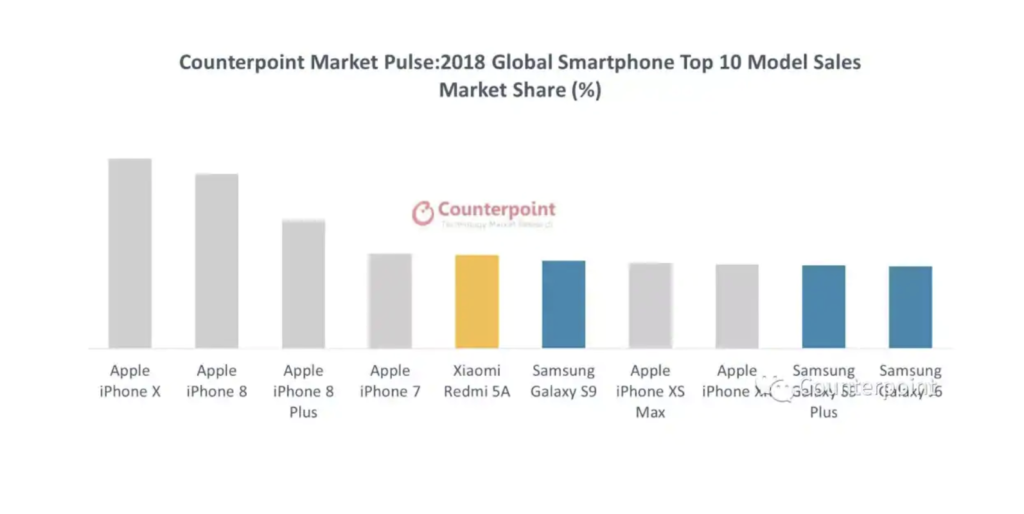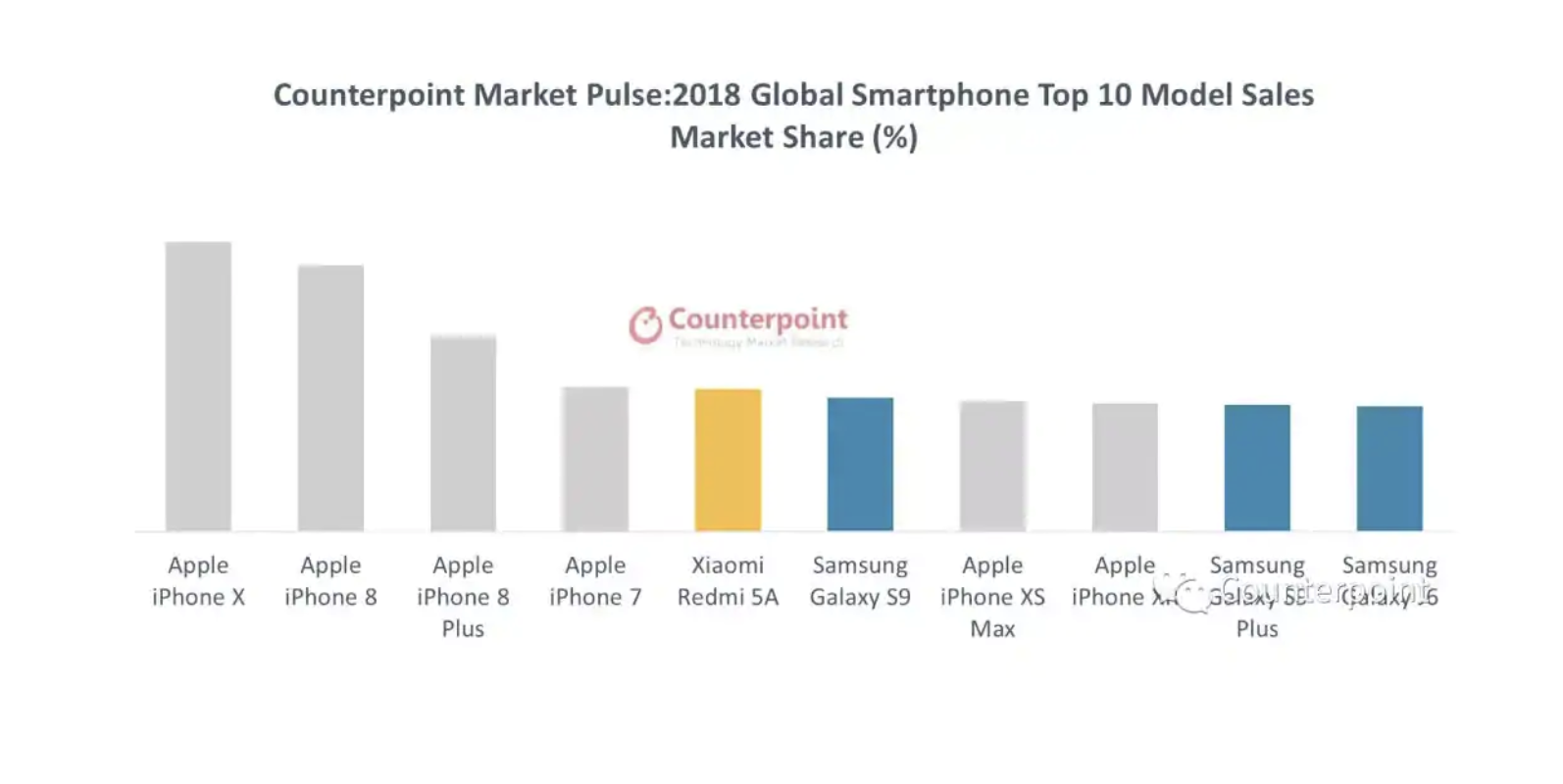 Smartphone industry saw a huge decline in sales mostly during the second half of 2018 manufacturers struggled to cope up to their first-half records. The reason was a global economic slowdown, due to which people preferred not to buy a spend their hard earned money and companies also tried to adjust as per the situation. Manufacturers came up with low-cost devices to create interest in which some fared well but some failed miserably.
Recently, counterpoint released a list of bestselling smartphones of 2018 and it gave a look at which smartphones generated the most traction and ended up in public hands.
Recommended News:
Before giving you a glimpse here's a short summary for you. That 6 out of 10 top smartphones are of Apple which is kind of shocking as we all know how costly these smartphones are and statistically Apple had a terrible first half.
So starting up with the list, Apple's iPhone X tops the list followed by another Apple device you may know as iPhone 8, Apple's 2016 flagship. Going on to the 3rd place we get the iPhone 8 big brother basically it's huge variant called iPhone 8 Plus and on the 4th position, we have Apple's 2015 flagship smartphone iPhone 7. So, the Apple streak ends here and now we continue to the fifth position.
On 5th we have Xiaomi's ultra-budget smartphone Redmi 5A with basic specifications and a solid low cost it attracted a huge amount of attention.
Now, Samsung instead of great sales record and huge profits came 6th place with their 2018's flagship the S9 and then continued by two another Apple devices, the iPhone XS Max and iPhone XS at 7th and 8th position respectively.
Whereas Samsung S9 and it's budget smartphone J6 got 9th and 10th position respectively.
According to Counterpoint, developing countries with a huge amount of millennials helped these companies to boost their smartphone sales.
Counterpoint also released another China specific report where Oppo dominated the list and Apple just got two spots in the list where iPhone X is on the second spot.