Everything You Need To Know About Digital TV Tuner Device Registration Application
Has your PC been slowing down due to some app showing up in the task manager? Well, many people reported that the app ehprivjob.exe takes some of your PC resources, thus resulting in slowing down your computer.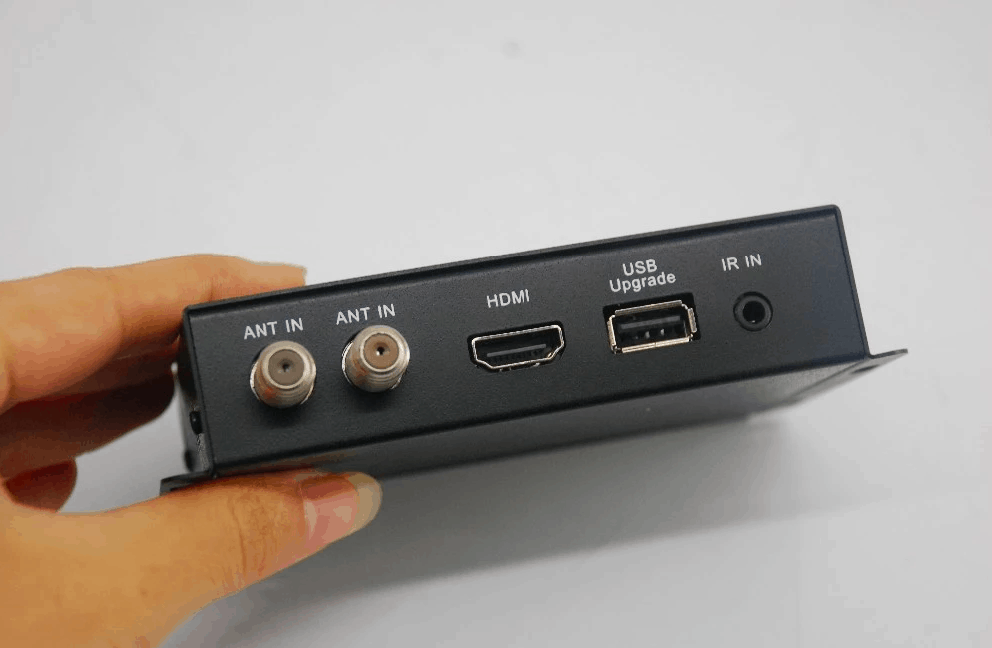 The app is a process of Digital TV Tuner Device Registration application. Want to know how to fix this issue? Let's find out in this article.
What do you mean by Digital TV Tuner Device Registration application?
It is one of Windows Media Centre's scheduled tasks that scans devices attached to the PC or TV tuner. The application will allow you to watch premium digital cable channels from your cable provider to your computer.
However, it will be running in the background of your computer, constantly scanning your PC for TV tuners. The only minus point of this application is that they take large amounts of CPU resources, thus slowing down your computer.
That's why it is better to remove this application from the background.
Is it safe?
Sometimes there is no need to delete this application or any of its processes for safety reasons. But it can cause slowing down of performance that might be tempted. When your PC is booting up, ehPrivJob.exe can slow down performance.
Once it is booted up and running, it should not interfere with the performance of your system.
Why is there a need to remove the Digital TV Tuner Device Registration application?
Whenever this application uses any system resources, you might face bugs causing it to run even when the PC is not doing the TV tuning tasks. In that case, the app starts making and storing massive files on your disks and invalid entries that affect the performance of your computer. If you are using your computer as watching TV channels, you do not have to remove this application.
But if you are not watching TV on your computer and find it is affecting your computer's performance, you have to delete it as soon as possible.
Ways to remove Digital TV Tuner Device Registration application
If you discover that the application is causing trouble on your computer, there are many ways to resolve it. But first, you have to check whether it is responsible for the cause or not, and you have various ways to verify this.
There are a few steps to find out which processes are using a lot of your system resources.
You have to open the Task manager and click on the Processes
Now, you have to look for exe and look at the CPU resources currently being used by the process.
Now, we are ready to discover the methods to remove this Digital TV Tuner app.
1.    Using programs and features
Press Windows key + R to launch the run dialogue box and type cpl.
Click on the Enter button and click on the Turn Windows features on or off.
Now, you have to expand the drop-down menu associated with media features.
Remove the tick from the Windows media player and media features.
Click yes and select the ok to save the changes.
2.    Uninstall through registry editor
You can delete files from the registry editor to altogether remove the program from your system.
Click on the Windows start menu and type Regedit in the search box.
You have to right-click on the Regedit and select run as Administrator.
Now, locate the address: HKEY_LOCAL_MACHINE\Software\ in the registry editor and look for the folder containing digital TV Tuner.
You have to navigate the address HKEY_LOCAL_MACHINE\Software\Microsoft\Windows\Current Version\Run\eg ui and delete all entries.
After doing this, you have to restart your PC and check if the problem persists.
3.    Use resource Monitor
If the above methods don't work, you could try this method also. Just follow these steps to use Resource Monitor to fix this error.
Open the task manager by pressing the Ctrl + Shift + Esc.
Alternatively, you have to open the run dialogue box by pressing the Windows Key + R and type
Click on the Performance tab and select the Open Resource Monitor at the bottom.
You have to look for the exe process and click on the stop button.
Now, you have to right-click on the file and choose the end process.
Frequently Asked Questions – Digital TV Tuner Device Registration application.
1.    Do you need to remove the Digital TV Tuner registration app from the system?
If the application takes too many resources from your CPU, you must remove it from your system.
2.    How do you remove a Digital TV Tuner app from the system?
You only have to remove the checkpoints from the boxes of Windows Media player and media features in the Windows features on or off-menu.
3.    What do you mean by a Digital TV Tuner application?
This application is part of the scheduled tasks from the Windows Media Centre.
Wrapping up
We hope the solutions outlined above in the article will help you solve the problem of the Digital TV Tuner Device registration application. If still facing the same issue, you have to roll back to the previous version of Windows or wait for Microsoft to release an update. Also, you can get in touch with us in the comment section if you have any questions.