Best Free Online Movie Streaming Sites
Nowadays, TV trends have drastically reduced. People prefer to watch movies or series on mobile phones. Thus, movie streaming sites have gained a lot of importance in the market. There would hardly be any person who can do without it these days.
In such scenario, people are even willing to pay for subscriptions of the movie streaming sites. However, there are many movie streaming sites still working for free. Why not know them than spending so much?
There are a lot of options for various genres be it action, thriller, comedy, sci-fi, documentaries, fantasy, horror, and so on. Many of them have movies in different languages.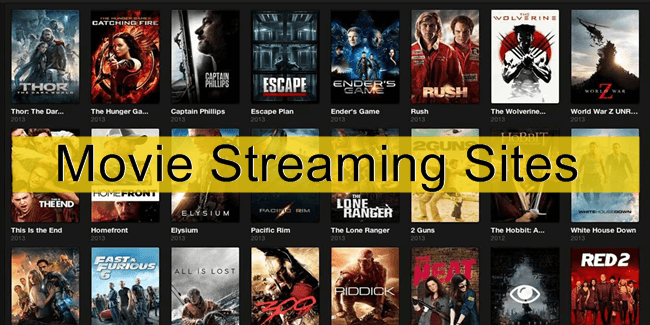 Majority of these movie streaming sites provide HD quality. For some, you simply need to sign up to access the sites.
Following are a few of the Free Movie Streaming Sites:
Popcornflix:
Popcornflix seems to be one of the best sites to stream movies. They have a tie-up with Screen Media Venture and huge collection of more than 1500 movies in their database.
There is a variety of genres like Action, Romance, Drama, Family, Sci-Fi, etc. You need not even sign up. Just go to the site and play your favorite movie.
TopDocumentaryFilms
TopDocumentaryFilms is the best site where you have landed if you are a documentary lover. It has listed a few movies from public domains which can be watched for free. The various categories created are technology, sexuality, science, society, religion, etc.
WatchMovieStream
WatchMovieStream, is a movie streaming site wherein the movies have been categorized by their genres. The movies are available in good quality and majority can be viewed in HD too.
MoviesFoundOnline
MoviesFoundOnline takes movies from public domains like Dailymotion, YouTube and others. It lists down all the movies from these domains at one place to enable easy search for the viewers.
123movies
123movies is a streaming site which has a very easy interface to work on. One can view and also download the movies from this site. Again, there is no need to sign up to gain access to this site.
Snagfilms
Snagfilms address its collection as philanthropic movies collection and gives the best results to the viewers. One can view movies, TV shows, documentaries and original comedy shows on this website. However, to access you need to simply sign up and create your account on the site.
Afdah
Afdah has a great collection of movies and TV shows not only in different genres but also in different languages. The app seems to support around 50 languages from all over the world. The service is really good; they solve the errors like broken link instantly once you report it to them.
Hubmovie
Hubmovie, is another site which has an excellent collection and it is updated quite regularly. You can also download and view it later in an offline mode. This resolves barrier of fluctuating internet collection. You can also place a request to add any of your favorite shows from their dedicated link.
VMovee
VMovee, is not really a popular option. But like all other options it too offers a great collection in good quality and many in HD too. You need not sign up to access this site.
CoolMovieZone
CoolMovieZone is a streaming site with interface designed for easy access. You simply need to sign up for watching the movie. It has a collection right from 1983. Also, one can download the movie at just one click. The movies are arranged in alphabetical order too. You can view all the movies including Bollywood Blockbusters. There are options of multiple Indian Languages on this site.
Conclusion
The free movie streaming sites are cherry on the cake for your entertainment. The above list doesn't really end here. There are many other options like Vumoo, YouTube, MovieZoot, Veoh, etc. So enjoy watching your favorite movies for free!!