Google Updates its Search Algorithm – Not more than two top results from same site!
Google is leaving no stone unturned to make its search functionality more useful – for the users and site owners alike. It announced an update to its search engine on Thursday and restricted the maximum occurrences of search results from the same domain to two.
This is done to improve and enhance the levels of Site Diversity and ensures that the users who search for information on Google have a better chance of getting more options among the search results. Google can, in fact, provide you more than two results from the same site, but only if it feels that these results are more relevant to a particular search. In any case, you will find that the search engine performance will be more diverse.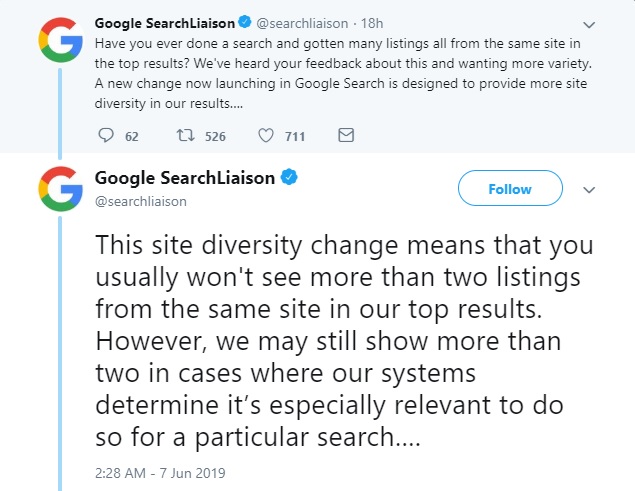 The new update has arrived on the server side and will be completely domain based. This will mean all the subdomains and the root domains will remain to be considered as a single website. As such, Google will show a maximum of two results from the same domain irrespective of other relevant results from the subdomains. It will only show more results if the results from other pages on the website are highly relevant to the keywords being searched.
However, that should not mean the results on the subsequent result pages will not have results from these domains. Only the top results will be limited to two relevant results. However, these restrictions will not be applicable to the branded results. You will continue to get the featured snippets, local listings, images, and other search features as before. The new update will only affect the ten core search results.