Heavy fine and ban on Facebook, Twitter and Instagram possible for hosting terrorist content
The government of the UK has set new laws that are to be announced on Monday and if the social media platforms that are Facebook, Instagram, and Twitter fail to abide by the new rules, the directors of the companies will be held liable and may face hefty fine or ban in the UK.
Mr. Sajid Javid, home secretary of the UK will be taking measures to restrict the users of the UK from accessing Facebook, Instagram, and Twitter also if the social media platform fails to remove the content that is spreading terrorism, fake news, child abuse, sexual abuse will face removal from the search engines like google, bing, and Yahoo.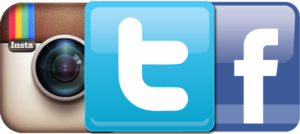 The UK government is taking these steps because of the terrorist attack that took place in Christchurch, New Zealand. The attacker name Brenton Tarrant went live on Facebook while shooting the locals and the people inside the mosque killed almost 50 Muslims, more than 4000 people watched it before it was taken down by Facebook millions of people around the world saw it on different social media sites like Twitter and Instagram.
The suicide case of Molly Russell who was just 14 years old was found watching self-harm and depressive content on social media before ending her life, as stated by her father in 2017 has also focused minds.
Online messaging services, file-hosting sites, and streaming sites for kids like youtube kids will also have to follow the new guidelines and block content which promotes violence, sexual activities, and pornographic material.
The new laws that are yet to be unveiled will also tackle the spread of fake news on social media and interference in election campaigns.