How To Fix Hulu Error Code P-Dev320
Despite being the most popular streaming platform with 42.8 million paid subscribers, Hulu is prone to errors. It is susceptible to the occasional Hulu error code P-Dev320 whenever you try to stream something on Hulu. However, it may be a technical issue from their end, and they apologized for it.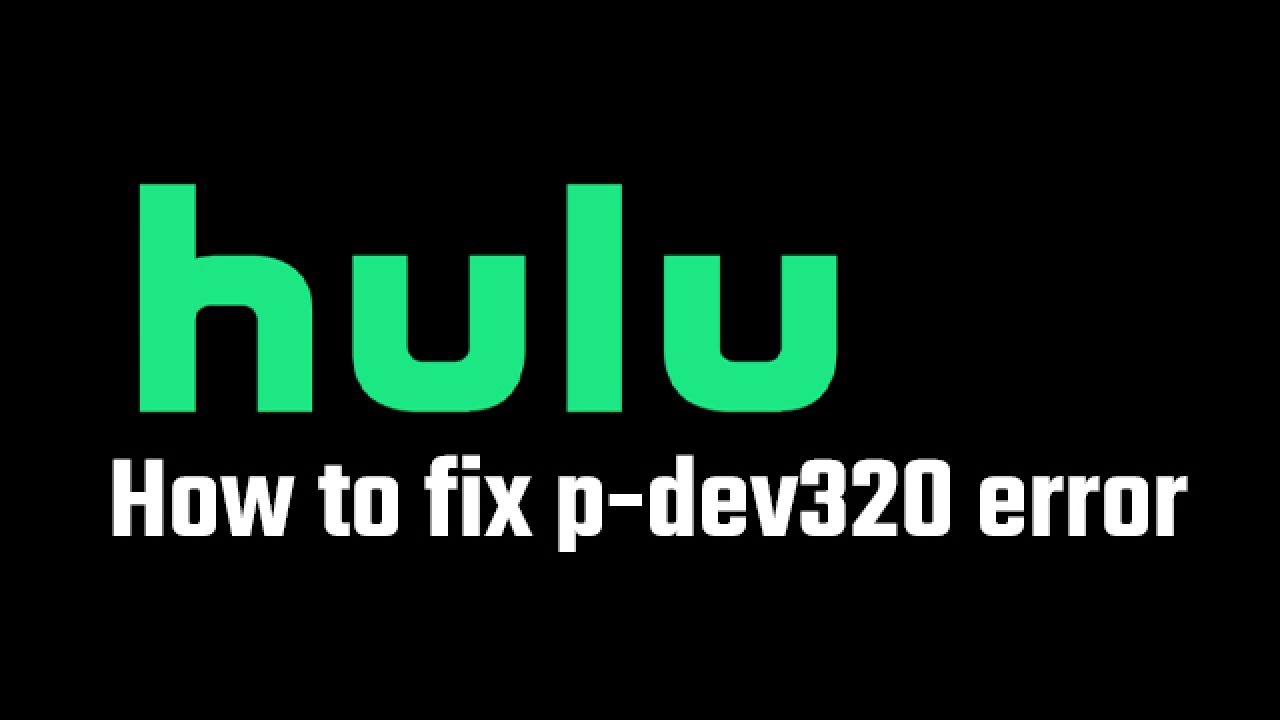 The error between your Hulu app or the Hulu web player and the Hulu server can be the reason behind causing the issue. On the other hand, sometimes poor internet connection or outdated Hulu apps can also indicate P-Dev320 error. Want to learn how to fix Hulu error code P-Dev320? Here, we got some troubleshooting tips to resolve the issue.
What do you mean by Hulu error code P-Dev320, and what is the reason behind causing it?
The error occurs mainly when you are trying to watch TV shows, movies or using Hulu for live TV. The error will look like this Hulu Error Code: P-DEV320
It usually happens when there is a connection error between your Hulu app and the main Hulu servers. The error will appear as P-Dev322 and P-TS207. The connectivity issues with your network or outdated Hulu app is the most common reason behind causing the error.
Keep reading the article to explore how to fix this error quickly and efficiently.
5 Methods to troubleshoot Hulu error code P-Dev320
This section will show you some troubleshooting ideas to fix this error code.
1.    Try using a different device
You can try to use a different device to stream on the Hulu app. Suppose before you were using the Hulu app on your computer, now see if it is working on Xbox one or not. On the other hand, if you use Hulu on your Nintendo Switch, try using it on your phone or tablet.
In this way, you can quickly and easily get back to streaming on Hulu.
2.    Update your Hulu app
An outdated Hulu app can also be the root of the trouble. However, it is likely scenario that the app works only on some of your devices. Sometimes the newer version also comes with a lot of bugs and issues.
That's why we will recommend you upgrade the program to the most recent version. It is a very simple task to download the latest version of Hulu.
If you are an Android user, you can update it from the Play Store. On the other hand, iPhone users can update their Hulu app from the App store.
3.    Clear cache, cookies and corrupted files
It is possible that you have some corrupted files that are causing the error. In this case, clearing out these files could resolve this issue.
Clearing Hulu cache on iOS:-
Go to the Settings and click on General.
Click on the storage and select Hulu.
Now, you have to click on the Uninstall Hulu button to uninstall it.
Reinstall Hulu from the App Store and check whether the problem gets resolved or not.
Cleaning Hulu cache on Android:-
Visit Settings on your Android device and click on Apps.
Click on the See all apps and choose Storage and cache.
Lastly, you have to click on the Clear storage and select Clear cache.
 Clearing Hulu cache on Fire TV:-
Click on the Applications in the settings.
Click on Managed installed applications and select Hulu.
Now, you have to click on the Clear cache and then Clear data.
Clearing Hulu cache on Xbox one
Open the Menu bar and click on the My games and apps.
Choose Hulu from the long list of apps and press the menu button.
Click on Manage apps and select Clear saved data from the drop-down menu.
Clearing Hulu cache on Roku
Navigate to the menu bar and choose home.
On your remote controller, press the home button five times and then up + rewind two times, then fast forward button two times.
It will start clearing the cached data.
Not only does the clearing cache resolve the Hulu error code P-Dev320, but it will also enhance efficiency.
4.    Check your internet connection
Firstly, you have to disconnect all the devices from your home network.
Make sure that there is no application running in the background.
If you have an Ethernet cable, you have to connect the computer to the router.
Ensure that the router or modem is near to your computer.
Keep the points shown below in your mind to enjoy the fantastic video streaming experience.
Your internet must be providing 3.0 Mbps speed to use Hulu's library without any hassle.
You can live stream on Hulu at 8.0 Mbps.
If you want to stream a video of a 4K quality, you need internet of about 16.0 Mbps.
5.    Run a power cycle
If you believe any device is causing the problem, try turning it on or off to resolve the issue. You can also try restarting your laptop or computer that will also help you get rid of the error.
Remember that you have to wait for a while when you turn off any device before turning it on.
6.    Contact Hulu's customer service to resolve Hulu error code P-Dev320
If none of the above methods works, it means that the problem might be from Hulu's end. In this case, you can contact Hulu's customer service and request that they resolve your issue.
Sometimes the error code can also be triggered by a system malfunction or a server not responding. In this case, you have to wait until the servers get back to work.
Wrapping up
As a globally recognized technology, Hulu must preserve its technological superiority in the streaming industry. Some errors like Hulu error code P-Dev320 could damage the reputation of these streaming companies and result in losing customers. We hope the solutions outlined above in the article will help you resolve the issue quickly and efficiently. If you are still facing the same error, again and again, we can help you whenever you want.