iPhone's before iPhone 7 will not support iOS 13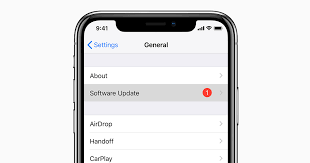 Apple is expected to introduce us to the successor of iOS 12 during its one of the biggest event next month but the new announcement is going to come with bad news as per few sources Apple could drop iOS 13 support for its old devices which means a bunch of iPhone's are not going to get the new software upgrade.
According to a few sources, Apple is going to drop iPhone 6 series, iPhone SE and older phones from the update cycle along with this the iPad mini 2, iPad mini 3, iPad Air, iPad Air 2, and the iPad mini 4. The decision to exclude iPhone SE and iPhone 6 series is much more shocking than removing the old iPad's because these two iPhone series are still one of the best selling iPhone's in developing countries. The major reason decision for this decision could be to boost the sales of the newer range of iPhone's.
If this report is true then lots of users will be left with no choice but to stick with iOS 12 or to upgrade to other devices.
We are still unclear why Apple excluded iPhone SE which is just 3 years old but what we can understand is that there can be any hardware compatibility issue because iPhone SE runs on A9 which is used in iPhone 6S range while the 6S is maybe receiving the update.
Still, we don't have any confirmation from Apple so, one should take this info with a pinch of salt.