Oppo Shows Off New 'Waterfall' Display That Stretches Screen Around The Side
Oppo is leveling up its game with the launch of the new waterfall display. Displays that wrap around the edge are gaining a lot of attention by the tech lovers. The technology does look very attractive and eye-catching. This technology turned into a trend since the launch of Samsung Galaxy Note Edge. The company introduced the phone back in the year 2014. Following this, other companies too started to do impressive enhancement with the display of their smartphones.
Chinese Smartphone Company Oppo has also introduced a new prototype that has an edge-to-edge display that is labeled as the 'waterfall' display. The specialty of this brand new display is that it extends the screen over the sides of the phone hence the name 'waterfall'. This might seem a little confusing to understand but the picture provided in the article will help you clear the image in your mind.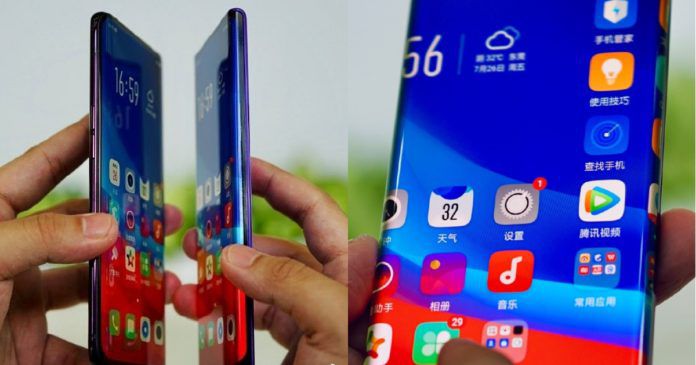 The company recently did an announcement in order to introduce their new smartphone with 'waterfall' display on Twitter. With their official Twitter account, Oppo posted, "Taking borderless smartphone innovation to new heights, we are thrilled to give you a first look at 'Waterfall Screen' technology. What do you think the screen-to-body ratio is on this prototype?"
Oppo also attached some pictures along with the tweet unveiling the stunning images of the waterfall display. The Chinese company has not yet revealed about the release date, pricing or the availability of this technology in their smartphones but people can soon expect these details from Oppo.