Pappy Van Poodle- The Forgotten Nintendo Character Who Is Making A Comeback
There is fascinating news for you from Nick Robinson's YouTube channel. Recently, Robinson discussed a Nintendo character, Pappy Van Poodle, previously unknown in his videos. The character appeared in a game available on the Nintendo 3DS e-shop, Rusty's Real Deal Baseball. You have to pay something to access baseball minigames through the app.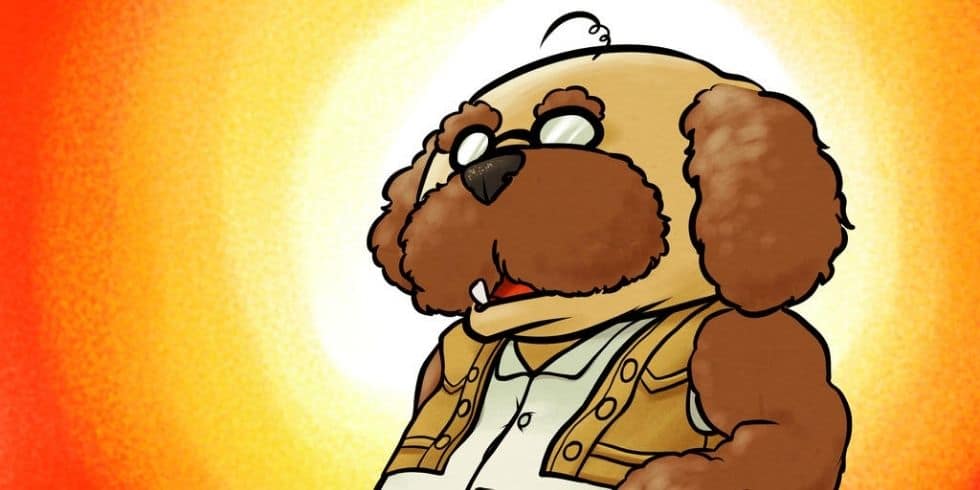 However, many users didn't pay the total price because they could haggle. That is the only reason people don't hear about this character. It is one of the characters that emerge if we can pay the total price of the game. The best thing is that you can bargain with the game vendor while making a purchase.
In this way, you will get the minigames for less than $4. Keep reading this article to discover more about Rusty, Pappy Van Poodle and an obese dog who served as Rusty's mentor.
Who is Pappy Van Poodle?
It is a cartoon character from a free game available on the Nintendo 3DS, Rusty's Real Deal Baseball. He is an old mentor of Rusty who is helping the owner of the shop during rough times.
When it was launched exclusively in North America, recollect the memories of the free-to-play 3DS e-shop title Rusty's Real Deal Baseball in 2014. If you ever played the game, you must know how to haggle the shopkeeper to lower the prices.
However, if you wanted to buy a game off Rusty Slugger, he would be a pushover in the game. You will get it at a much lower price than $4. Recently, Nick Robinson, a YouTuber, revisited the game and tried convincing Rusty about purchasing the game at full prices.
However, Nick Robinson was successful in doing so. After making the purchase, you will meet with the overweight dog with a cane, Pappy Van Poodle. It seems that paying the full price will unlock the six additional cutscenes features Pappy.
History
In early 2019, people were the ones who belonged to the West that had no clues about the existence of Pappy. The reason behind it is that you have to purchase an in-game character Rusty to see him.
Once, the YouTuber Nick Robinson uploaded a video titled The Nintendo character with zero Google results. It happened when the craze of the fans about Pappy was so high. However, it was found that the graph went as high as 15,100 Google search results from 0 to in five minutes.
Also, the YouTube video crossed 3 million views, which seems to be terrible.
Personality
We can clearly see in the scenes of the games that Pappy is the good friend of Rusty. He has been an old mentor and known as the massive fan of the Rusty Slagger's baseball team and Rusty sees Pappy as an unofficial team mascot.
On the other hand, Pappy describes Rusty to be just like a son to him. Pappy has always supported Rusty, and he used to offer him flowers to represent his kindness towards him.
According to Nick Robinson's YouTube video, Pappy is a selfish dog who crosses boundaries to help his friends.
How did Pappy go missing?
Since the launch of Rusty's Real Deal Baseball, any person typing Pappy Van Poodle in the Google search box would meet with zero results. It seems that no one encountered Pappy in the game and ever posted about him online.
Further, it results in the lovable character being existing incomplete unimportance for about five years. But all these things got changed when a YouTuber Nick Robinson posted a video exploring Pappy to the world.
The video goes through the complete detail about every time Pappy mentioned in the game. By re-downloading Rusty's Real Deal Baseball on the Nintendo 2DS XL, Nick discovered Rusty that allowed him to gain access to all the minigames without paying.
It will help Nick know what would happen if he paid the total price to Rusty every time. He discovered Pappy and brought him back to the famed position. However, there were rumours that others discovered Pappy before Nick. But all these rumours are unconfirmed.
Rebirth of Pappy Van Poodle
Since the release of Nick Robinson YouTube video, the internet has been completely filled with Pappy related content. There are some fanart posts about Pappy on Reddit and other forums.
There are countless subsequent videos on YouTube made about this mysterious character. Even there is a petition online to add Pappy to Super Smash Bros. Ultimate. Super Smash Bros. Ultimate is a crossover fighting game created by Bandai Namco where people get the chance to buy challenger packs that allow them to import new characters.
Recently, a petition was posted calling for Nintendo to create a new challenger pack, including the most obscure character Pappy.
How do you see Pappy Van Poodle in the Japanese version?
The title of the Pappy Van Poodle is Inez Roop in the Japanese version of Rusty's Real Deal Baseball. In the Japanese version, Pappy seems to have a different set of outfits and a backstory.
Initially, Pappy was not that popular over the online platform, and it was referenced over a Japanese site as the reference Pozukago back in 2013. It happened after the six days launch of Rusty's Real Deal Baseball in Japan.
Wrapping up
Pappy Van Poodle is one of the fantastic characters from Nintendo. However, you will find many gaming characters that will keep you evolving almost every day. A couple of them get the limelight, and others stay unknown. Due to some characters like Nick Robinson, these characters have achieved fame and recognition among the players.
Pappy was one of the characters rarely seen in the game, and some people weren't aware of him at all. It is only until the release of Nick's YouTube video; the character gets into the limelight. If you want to know how this character works, you can try out this game.
I guarantee you that you aren't going to regret paying the full price for the game and haggling with Rusty.