Pokemon AR stickers arrive to Google Pixel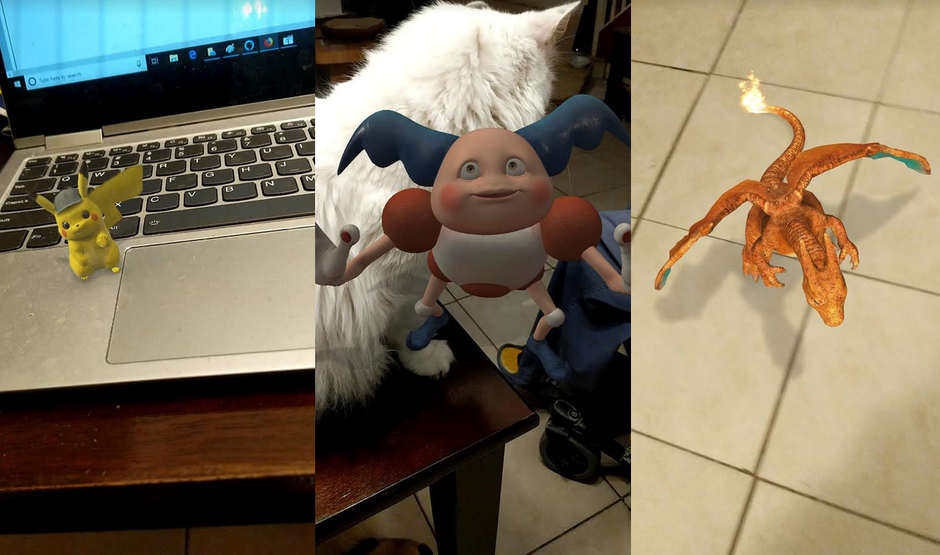 One of the best features of the Pixel lineup is its Playground feature where you can play with a pool of characters using AR ( yes something similar to Pokemon Go). Basically, these are AR stickers that are specifically designed to interact with users and you can click a photo with them or you can shoot a video whatever you want.
We have seen many additions of promotional characters such as characters from Star Wars and Marvel Cinematic Universe during their big releases and this time Playground got a bunch of Pokemon's to play with.
Spotted by many users around the globe, the Playground received a new package of AR stickers that feature four of the famous Pokemon's and they are none other than Pikachu, Charizard, Jigglypuff and Mr. Mime ( they are some of the best Pokemon's).
To install this package, you have to open the stock pixel camera app, then tap on more and then on Playground after that hit on the sticker icon in the bottom and then finally tap the green install button. Once installed you can start to play with each Pokemon individually or with all of them.
This sticker pack is basically to promote the upcoming Pokemon film, Detective Pickachu which stars the Deadpool fame Ryan Reynolds giving voice to none other than our favorite Pickachu.
This AR sticker package is supposed to come to a few of the LG and Moto handsets in few upcoming days. We highly doubt that other than any device other than LG G7 ThinQ and Moto Z3 is going to get these stickers as none of the device other than these supports the Google Playground.
We have seen these types of the sticker in the past also during the release of Star Wars: The Last Jedi, and Netflix hit Stranger Things and one package featuring Childish Gambino.