Samsung Redesigned Galaxy Fold And It Is Ready To Enter The Market
With its latest invention and ideas, Samsung is working on its position in the market. The company introduced a foldable phone a few months ago that has the ability to fold and unfold, making it twice in size than before. The idea itself and the device was appreciated by many of the customers and in no time the device was a hit. However, not long after, the users reported a huge issue with the phone. The foldable side of the phone stopped working a few days after its use. People blamed the company and were really disappointed with the phone.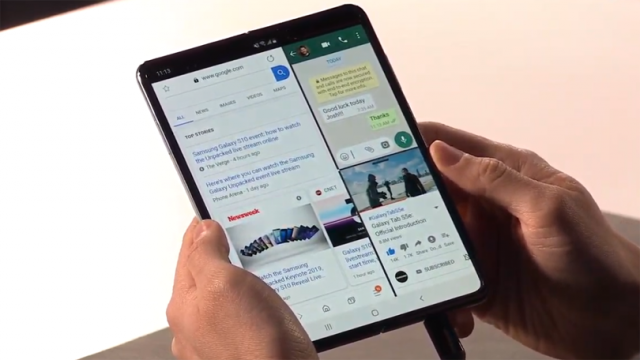 Later it was reported, the phones were misbehaving due to a small mistake committed by the customers. All the users removed the transparent film from the foldable side of the phone assuming that it is removable, but instead, it was a protective film that should not be removed for the smooth working of the device. Unaware of the concept, the users of the phone peeled off the film and that caused the going blank of the side.
Recommended News:
Now, Samsung has redesigned the whole phone and also updated it with easy features. They have applied the protective film on the entire screen, eliminating the confusion. Another advantage of this application was that now the middle reem between both the sides is nearly invisible.
The redesigning of the phone is completed and in no time it will be available for the customers. The exact price of the updated version of Galaxy fold is not known yet but it could be around $2,000.