Spotify celebrates 100 million subscribers
On Monday, Spotify revealed that they now have more than 100 million premium users worldwide. With the recent launch in India, the profit margin declined due to huge investments in podcasts.
During the first quarter reports Spotify stated that it had 217 million users around the globe out of those 100 million users pay to use the premium features while last year it had only 96 million paid users. The company also experienced a bump of 32 percent in subscribers count since it went public.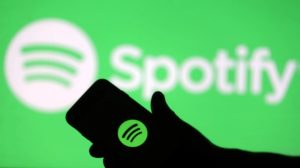 In its most recent quarter, Spotify, which is based in Stockholm, had revenue of 1.5 billion euros, about $1.7 billion. That was a 33 percent increase from the same period a year earlier. It had a net loss of €142 million, or about $158 million.
Recommended News:
The company had revenue of  $1.7 billion experiencing a bump of 33 percent increase and a loss of nearly $ 160 million dollars.
Apple is still the main rival of Spotify with around 50 million paid users around the globe, unlike Spotify which provides free services with advertisements, apple music offers only paid services.
The launch of Spotify in India provided more than 1 million users in a week to the music streaming service and they are expecting huge growth further even though it had some disputes with Indian record labels.
In an interview, Barry McCarthy, Spotify's chief financial officer, said the company was committed to its strategy for international expansion.
The music streaming service Spotify was also sued by Warner/Chappell, the huge music publishing company claiming that they did not have the proper rights for their songs.
"Warner India is about a global license agreement; it's not really about India," he said. "And Saregama, we have constructive relationships. We have confidence that will be resolved."