These Tips Can Help You Choose Your Projector With Ease
In the days gone by, choosing a TV was not a much difficult task. However, there is a huge choice available now. Moreover, more so, if you do not want the traditional TV experience, there is something else you would be interested in – the Video projector!
There are several advantages that a Home Video projector can offer. Apart from the home entertainment options, the Video projector can also be an excellent alternative to TV or other device providing you access to the best possible audio visual experience in large auditoriums. What's more, the projectors do not cost a huge wealth. In fact, AI has been a powerful option and that holds true for projectors as well.
With that background, we are here to help you with the best experience in terms of choosing the best video projector.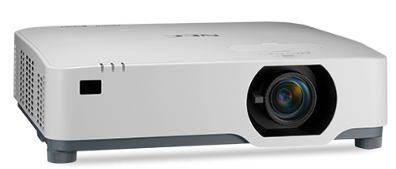 If you are looking for the best bright and clear images with the wonderful NEC NP-P525WL 5200-Lumen WXGA Laser LCD Projector. The high brightness of 5200 lumens can help control the ambient light in most scenarios. The contrast ratio would be an excellent option for a clearly discernible detail in your images.
The video projector is compatible with most file formats and even supports 4K UHD resolution. Multiple connectivity options would be another added advantage. The availability of HDBaseT, VGA, and two HDMI inputs can be yet another added option.
This is yet another excellent option that should provide you access to 5000 lumens of brightness. The 1.1x zoom offered by the product would further enhance the level of performance further. Once again, you have access to multiple connectivity options making it one of the formidable choices. The HDBaseT, VGA, S-Video, RCA composite video, and three HDMI inputs should ensure that you will get access to various sources of inputs that include both analog and digital.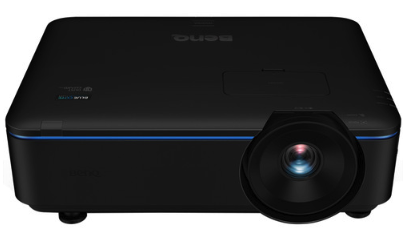 While the projector comes with a 10W speaker, you can also add up the extra speaker of your choice. High-end flexibility offered by the projector in terms of installation would make it a preferred choices. There is a 360-degree rotation projection available which can be an excellent option to project your video on walls, floors or even angled spaces.
If you are looking for the professional installation with support for 3D projections, the ViewSonic projector should be a perfect option. It does provide you access to a wonderful 5500 lumens of brightness. It provides you access to an excellent option as an excellent service option for the huge auditorium, lecture halls, and boardrooms.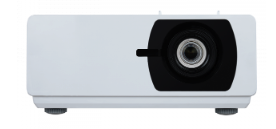 You will find the 360-degree rotation option would be a perfect option and a 24 x 7 operation ability are a few options you would find impressive enough. The high degree of flexibility that it offers you in terms of mounting is what should make it a great choice. Opt for the best captivating colours and graphics with the ViewSonic LS800WU.
Check out those options, and we are sure you would find the products impressive enough. Enjoy the best ever home video experience with those projectors, whether for video streaming or any other needs you may have.