Understanding Telecom Fraud: Why We Should Care
Fraud in the field of telecommunications is a growing threat that affects both individuals and organizations all over the world. WeDo Technologies, a well-known participant in the telecommunications business, throws light on the most important reasons why we should care about telecom fraud. During this in-depth investigation, we will look into the many facets of telecom fraud, including its impact on customers and service providers as well as how WeDo Technologies is at the forefront of the fight against this threat.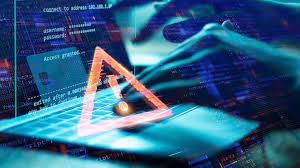 The Expensive Consequences of Fraud in the Telecommunications Industry
Fraudulent actions that are carried out over telecommunication networks are referred to as telecom fraud, and they cost the industry billions of dollars each year. Fraudulent actions such as premium rate service fraud, phone spoofing, and subscription fraud are included in this category. The financial ramifications are enormous and will lead to greater expenses for service providers, which will ultimately be passed on to consumers in the form of higher bills.
Repercussions for Customers:
Consumers are immediately impacted by fraudulent activity in the telecommunications industry in the form of unexpected costs, stolen identities, and compromised personal information. Unauthorized use of their accounts can result in monetary losses and harm their trust in the suppliers of their telecom services. It is crucial for customers to gain an understanding of the hazards connected with telecom fraud in order to safeguard both themselves and their data.
Dependability and Quality of the Network:
The dependability and quality of communications networks might be jeopardized by fraudulent activity in the telecom industry. Fraudulent actions can cause networks to become overloaded, which can result in missed calls and service interruptions, ultimately resulting in a decrease in customer satisfaction. Maintaining the network's integrity is critical not just for service providers but also for the people who use their services.
Implications in Regard to Regulation and the Law:
Fraud in the telecom industry frequently breaches a number of regulations and laws, which can result in legal ramifications for the fraudsters as well as for the service providers. Service providers are obligated to make investments in fraud prevention and detection techniques so that they can avoid expensive fines and protracted legal fights.
WeDo Technologies is the frontline defense against fraudulent activity in the telecom industry
Solutions for fraud management, revenue assurance, and business optimization are the areas of expertise of WeDo Technologies, a prominent participant in the telecommunications market. They aid service providers in successfully preventing and detecting fraud by supplying cutting-edge technology and experienced knowledge.
Innovative Methods of Fraud Detection:
WeDo Technologies uses cutting-edge algorithms for the identification of fraud as well as machine learning in order to detect and prevent telecom fraud in real time. Their technologies allow service providers to keep one step ahead of criminals who commit fraud.
Safeguarding the Information of Customers:
WeDo Technologies places a high priority on the safety of client data by putting in place stringent security measures. This not only protects customer information but also increases the level of trust that exists between service providers and the customers they serve.
Conformity to Requirements and Regulations:
WeDo Technologies ensures that its products are in accordance with industry regulations, thereby assisting service providers in avoiding potential legal problems caused by fraudulent activity in the telecom industry. They provide all-encompassing support for managing the intricate regulatory framework.
The Critical Need to Fight Fraud in the Telecommunications Industry:
Fraud in the telecommunications industry poses a significant risk not just to private individuals and companies but also to the sector as a whole. It is crucial to have a solid understanding of the far-reaching effects. WeDo Technologies has established itself as a significant participant in the battle against telecom fraud by developing cutting-edge solutions that safeguard both service providers and end users. The telecommunications sector has the capacity to protect its networks, reputation, and financial security by adopting a proactive approach and making substantial investments in comprehensive fraud control. It is crucial that all of us acknowledge how important it is to fight against telecom fraud and support businesses like WeDo Technologies in their efforts to make telecoms safer and more reliable for everyone.