Amazon seems to be taking the E-Commerce world by storm. As if the two day delivery for the Prime members wasn't enough already, they have now reduced the delivery schedule to one day for all the Prime subscribers. This has resulted in making it difficult to cope for competitors like Target and Walmart.
Amazon made the announcement on Thursday that it will be spending $ 800 million for improving its logistics and warehousing. It said the standard delivery schedule for the Prime subscriber will now stand changed to one day and this will be made a reality by the second quarter of the current financial year.
This had a very serious effect on the competitor shares. The effect was witnessed almost instantly where Target experienced a 5 percent decline in its shares on Friday, while the shares of Walmart witnessed a fall of 2.5 percent.

Recommended News:
Amazon has over 100 million Prime subscribers across the US. With Amazon already having a sway over the US households, the move to reduce the standard delivery to one day can now have a substantial impact on the fortunes of the company. Needless to say, Walmart and Target – or even the other competitors may need to work hard to meet these changing scenario.
It should be noted here that Amazon started the two day delivery for the Prime subscribers around 14 years ago and changed the world for better.  The new one day dispatch will now definitely introduce a huge change, the industry experts expect. Morgan Stanley analyst Brian Nowak states that "other brands, manufacturers, retailers, and logistics companies to have to invest more aggressively to compete with Amazon and its differentiated delivery". This is indeed set to increase to cost to compete will definitely rise.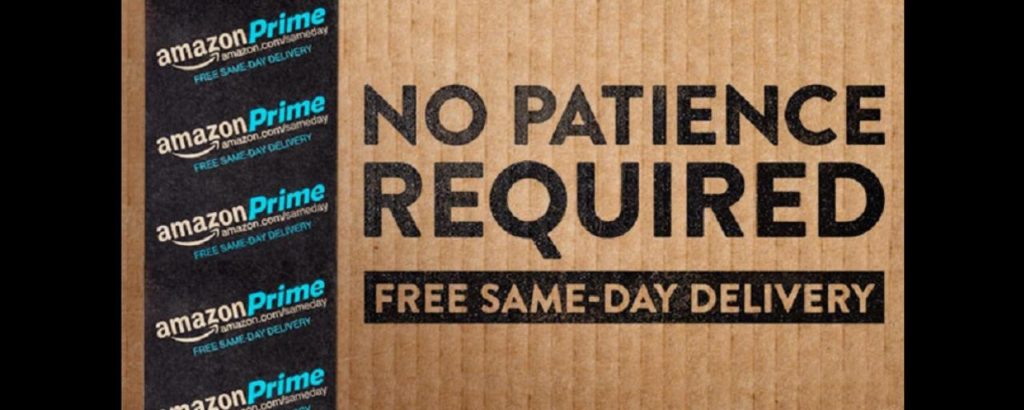 It should be noted that Walmart had started the free two-day shipping for order values more than $35 in 2017. Target, on the other hand, moved to a two-day delivery schedule in 2018. The option is available for the credit card holders with no conditions of minimum purchase.
This can even give a big boost to concepts like Buy Online and pick from the nearest store concept. In fact, not only Walmart an Target, but other Amazon competitors like Best Buy, Kohl's and others have been considering to give it a thought. This is an area where Amazon has not been able to achieve. This can help you achieve a good network of brick and mortar stores. The concept has been steadily growing over the years, and the trend was reported in at least 46 percent of the online shoppers in the US. This is a huge growth of such customers over the last year.
So, can this have another impact? We have been witnessing a growing feud between the online stores and brick and mortar stores. The new development can bring in a situation where the online and offline stores begin working together and work towards a common platform.