Amazon pushing the bill by offering one day delivery; what will its effects be?
Amazon is setting a trend in online shopping by introducing one-day delivery

One of the most competitive markets today has got to be the online shopping market. When one begins to talk about online shopping the name "Amazon" is bound to come up.  The tech giant has always been a pioneer in the world of online shopping and has introduced schemes and plans that have revolutionized online shopping as we now know it.
In early 2005 Amazon announced its Prime feature that basically enabled a user to have a variety of additional services upon payment of $79 to the company. These services included the very lucrative 2-day delivery guarantee which assured all Prime users the delivery of their orders in less than 48 hours from the time of placing the order.
Recommended News:
The move not only attracted more customers to shop online but also forced other shopping portals to follow suit, today, most shopping portals have the two-day delivery option. Amazon, however, is choosing to push the limits of its resources as it is now saying that by the end of 2019 they will be ready to introduce a one-day delivery guarantee to all of its Prime users. Now this change will be expensive and it will maybe increase the amount to be paid for a Prime membership slightly higher than its current $119.
The move by Amazon, already the largest online shopping platform in the world is now going to strengthen its position at the top of the food chain. The other companies will have to try and follow suit eventually but it is infinitesimally harder for these companies to do this given that they do not possess the resources that Amazon has access to.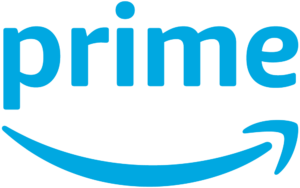 Even Amazon in all its might can offer this service other than on a select number of products that it estimates comes up to almost a million products. There is a certain amount of speculation on the practicality in the fulfillment of this promise as it would force them to hire more workers, find a sustainable means of speedy transport while not putting the safety of these workers on the line. If somehow Amazon does manage to pull it off some analysts are doubtful that it would be as successful as it was in 2005. It sounds like it is offering a lot more but in truth, the Prime users receive their packages well in advance from the two-day deadline.
The customers may not be greatly impressed by a revision of merely the rule on paper while it is already in practice. But, this move does not fail to set the other online portals scrambling to catch up as they always do right after Amazon announces anything new. In a poll conducted it was found that the customers value the free delivery more than the limited time in which they receive their package.
Amazon, however, is not one to rest, it is working on shipping packages at an unbelievable pace of 2 hours by partnering up with rapid delivery service providers. They are also working with drones that will deliver packages in 30 minutes, they have not started testing it in the mainstream yet. They are in their early stages of testing in England, on an interesting side note Google just received clearance to test its drones in Virginia. The question is, to what length will these companies go to in order to provide us with the comfort of "convenience" and are they taking it too far?