Brad Pitt And Jennifer Aniston Rumored To Be Reunited After The Split
Fans of Jennifer Aniston are rejoicing as one of the most loved ex-couple of Hollywood are rumored to be reuniting. The couple is currently enjoying a weekend getaway in Mexico. According to the reports, the couple accidentally met in Mexico where Jennifer Aniston was enjoying her time in the country and Brad Pitt was promoting her latest movie along with Leonardo DiCaprio named 'Once Upon A Time In Hollywood'.
This is not it, Jennifer Aniston and Brad Pitt were also spotted going on dates and all this indicate towards the fact that they are ready to give their love another chance. The romance of Aniston with Pitt over the last few months is making fans think that they have found their way back to each other. Brad Pitt has recently parted ways with Angelina Jolie and looks like now he is back in the market.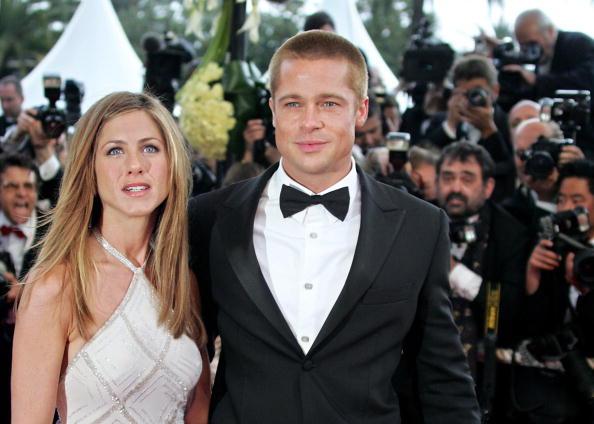 Brad Pitt was earlier married to Jennifer Aniston. The couple got married in the year 2000. But they got divorced in the year 2005 after Brad Pitt left Jennifer Aniston for another woman. And that another woman was none other than Angelina Jolie. Brad Pitt and Angelina Jolie fell for each other when they were shooting for Mr. And Mrs. Smith.
The whole world of internet was divided into two, one was Jennifer Aniston fanbase and another clan supporting Angelina Jolie. But now as Jennifer Aniston and Brad Pitt are rumored to be together, the fans are hoping the best for them. The netizens can't wait to hear the official announcement of the couple declaring their relationship.