Fans Think Hailey Baldwin Is Pregnant After This Picture Went Viral
Once again the Internet thinks that Hailey Baldwin is pregnant and I said once again because it has happened earlier also. Recently a picture of Hailey Baldwin went viral where she was walking in front of her husband  Justin Bieber meanwhile rubbing her belly. The model was wearing an extra-large hoodie but as the couple was leaving the venue, the model was seen putting her hand on her stomach and as per the netizens the reason why she was wearing an extra-large hoodie is that she was trying to hide her tummy.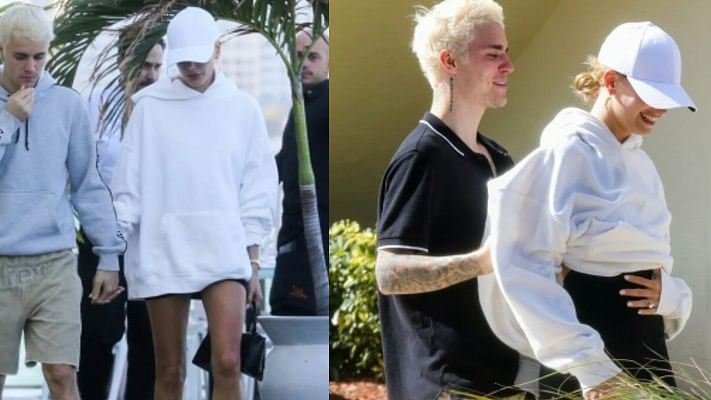 Photo Credit: Free Press Journal
This is not the first time that the netizens are thinking that the model is pregnant. Actually earlier Justin Bieber pranked his fans by putting out a rumor that Hailey Baldwin is pregnant and the Hollywood picture also shared pictures to gave this rumor more fire. But later it was revealed by the artist that this was the part of his April Fool's plan and he was just messing with his fans.
This pranked earned a lot of heat from fans against Justin Bieber. And now again the same rumor is making everybody thinks that the model is pregnant. But in reality the truth is something else. As per Hailey Baldwin, the viral picture is not the result of her being pregnant but because she had too much food. Hailey even posted on her Instagram account that she is not pregnant she just love eating, so now you all can chill as she is not pregnant.