Following the no-deal Brexit Ferries case, P&O prosecutes the UK government
Decreeing a rival was unlawfully handed £33m of taxpayers' money, the P&O is planning a legal suit upon the government of UK.
The Department for Transport (DfT), in the preceding month, was coerced to end with chain operator Eurotunnel, which had summoned the procurement of no-deal Brexit freighting deals.
As part of the deal, Eurotunnel conceded to make enhancements to its terminal. P&O argues that this embedded its business at a weakness over its competitors.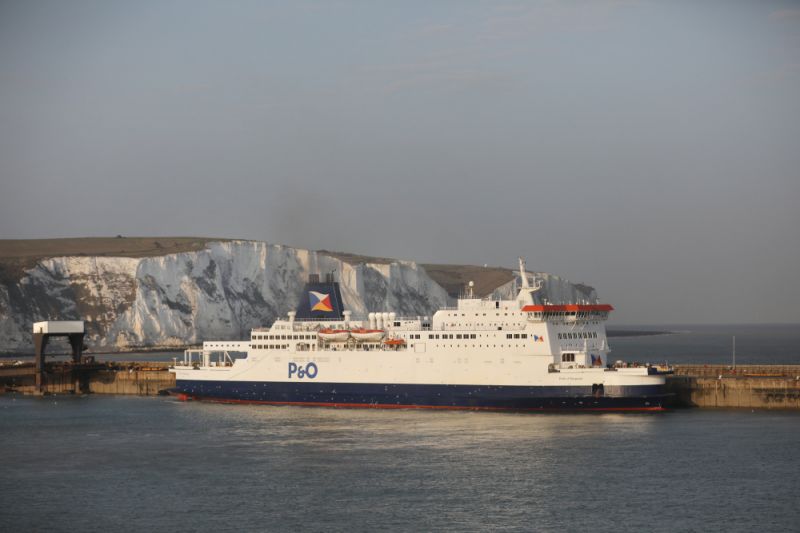 Well, the Eurotunnel's issue was disclosed out following the DfT bestowed contracts worth more than £100m in total to three firms – DFDS, Seaborne Freight, and Brittany Ferries.
Recommended News:
Also, the firms were to render more potential over the Channel in the case that a no-deal Brexit led to gridlock at UK ports. As per the news report, the DfT had been obliged to drop its contract with Seaborne earlier in February. Moreover, the authority was reprimanded for not holding run a full public procurement process.
Furthermore, Eurotunnel sued, alleging that it had never been observed for a contract, notwithstanding earlier a cross-channel barge aid.
The DfT, which is been driven by Transport Secretary Chris Grayling, resolved the claim for £33m.
The authoritative body has been keen to emphasize, that the funds would be utilized by Eurotunnel to improve its facilities in Folkestone. Thereby also installing new scanners and changing traffic routing.
Concerning the issue, the experts said that this prerequisite could lead to illegal state support.
Andrew [Dean from law firm Clifford Chance] said: 
It could be deciphered as another piece of public acquirement without open and transparent contestant".
P&O, which seemed not bidding for the first ferry contracts, is presently challenging the Eurotunnel contract.
Regularly we tried to make it clear during decades of providing vital transport services between Britain and the Continent, that we are content to race with other providers on a level playing reach.
We too fully accept that it was prudent of the government to make contingency plans to shield international supply chains in the result of a grim Brexit.
Nevertheless, we accept that the payment of £33m, which is of public allowed to Eurotunnel to settle its legal provocation to these plans is clear or understandable.
It is sketched in a way to be funded in the tunnel's infrastructure and if issued unchallenged it might later set our co-operation at a rival bar.
A ministry spokeswoman said:
'We are poised we performed competently to join the deal with Eurotunnel'
Scenario if P&O wins the state:
Emily Heard [Head of Procurement, Competition and State Aid at law firm Bevan Brittan]
P&O's implied terrains cover a case that the £33m payment to Eurotunnel amounts to a deal, which been promoted under the Public Contracts Regulations 2015. The improvements would comprise placing alongside the settlement, losses and a fine.
The fascinating questionable topic here is-
Can we secure emerging contracts as a part of the Eurotunnel settlement deal directs an oppositely lawful settlement agreement into an unlawful public contract?
Also, the P&O might debate that the settlement amounts to illicit state aid, on the terrains that it bestows an interest on Eurotunnel above its adversaries.
For instance, if unlawful land funding is obtained, the government would have to rescue the aid in whole, with attention, and losses may be obligatory to P&O.
However, the degree to which the settlement draws reasonable price will be extremely suitable.