Global Building Information Modeling Market accounted for USD 5.41 Billion in 2021
The Global Building Information Modeling market accounted for USD 5.41 Billion in 2020 and is expected to reach USD 22.87 Billion by 2028, growing at a CAGR of around 19.7% between 2020 and 2028.
Building Information Modeling refers to a 3D-model software that offers engineering, architecture, and construction professionals the tools and ideas to make plan, construct, design, and manage buildings and infrastructure. Building Information Modeling is used for designing and managing infrastructure designs. BIM helps in modeling every single detail of any of the building. The BIM software used to explore various options in design and to create visualizations of them that help others to understand how and what the building will look like before constructing it. This gives an insight to construction professionals and architects that help them to plan, design and process with finally construct.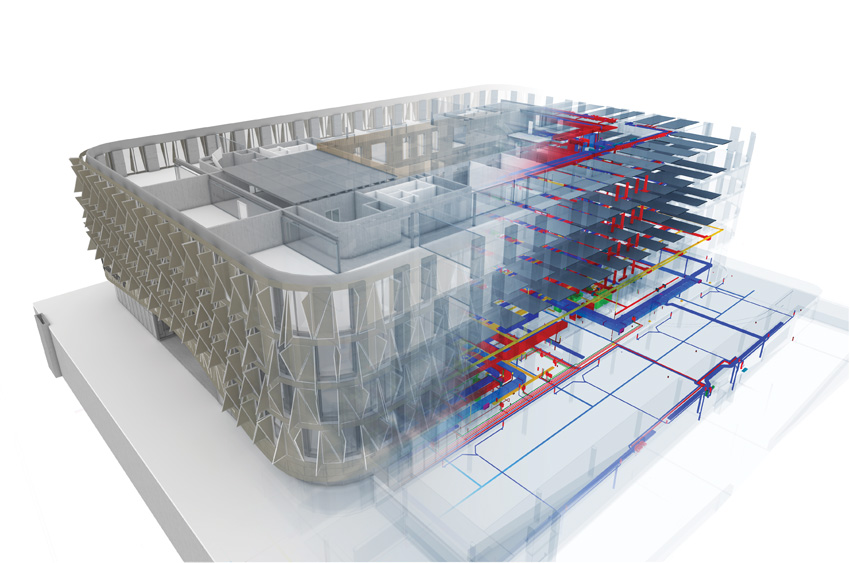 COVID-19 Impact Analysis
The global Building Information Modeling market has faced a decline in the development nad growth of it for small duration because of the lockdown imposed governments to stop COVID spreading. The restrictions imposed are resulting in a disturbance across the infrastructure development industry. However, the global markets are growing slowly to their potential and there is a growth in demand of Building Information Modeling.
Growth Factors
With the increase in population across the and increasing urbanization is  generating the demand for more infrastructure in residential domain, commercial and industrial sectors too in urban areas. Constructions of government, commercial and residential is continuously growing in many countries. This is generating demand for Building Information Modeling in market to grow the industry in coming years as it provide designing, efficient planning, and construction of various infrastructure.  With this, concept of smart city projects in developing countries are expected to take the market on different hight. Government is promoting usage for BIM as it improves the construction productivity with organized and less risk will also drive BIM market growth.
Solution Segment Analysis Preview
Building Information Modeling market is categorized into three types: Solution, End-user and Vertical. The solution segment is further categorized into Software and services.  Cloud-based software is likely to secure the biggest share and about to have its dominance in the segment of the building information modeling market driven by the easy access and cost-effectiveness of framework
End User Segment Analysis Preview
The end user category is segmented into four: Contractors, Architects, Engineers and Others. due to rising growth and development of the construction programs, Is having its dominance in this segment, building information modeling market and are likely to show noteworthy development in future. 
Key Market Players & Competitive Landscape
Major market players of Building Information Modeling market comprise Autodesk, Inc., Nemetschek AG., Pentagon Solutions Ltd., Trimble Navigation Ltd., Beck End-user, Ltd., Synchro Software Ltd., AECOM, Bentley Systems, Inc., Dassault Systemes SA, and Asite Solutions Limited.
The global Building Information Modeling Market is segmented as follows:
By Solution
By End-User
Architects
Contractors
Engineers
Others
By Vertical
Commercial
Residential
Infrastructure
Institutional
Industrial
By Region
North America
Europe

France
The UK
Spain
Germany
Italy
Rest of Europe

Asia Pacific

China
Japan
India
South Korea
Southeast Asia
Rest of Asia Pacific

Latin America

Brazil
Mexico
Rest of Latin America

Middle East & Africa

GCC
South Africa
Rest of Middle East & Africa