Google Tracks What you Buy Online, and keeps a Purchase History
There is no privacy online. Even if a company like Google or Facebook say that they don't track personal information and details, don't trust. Everything you do online is being tracked with some of the products you are using.
Whether you are using Google or Facebook, a lot of information that you share with them are well tracked, and a few things that you are not aware even that are being tracked as well. Recently, it was found that Google has been keeping a track of all the purchases you make. Till now, I was not sure that Google is collecting my purchase history data this way.
Moreover, these are being done by them to improve user experience, but sometimes users get irritated of being tracked. Recently, as per CNBC report, your Gmail account has the purchase history that you made. That means if you are using Gmail id on shopping sites, and you receive various emails from them when you order something, they are tracked, and you can find all the purchases made visiting this link.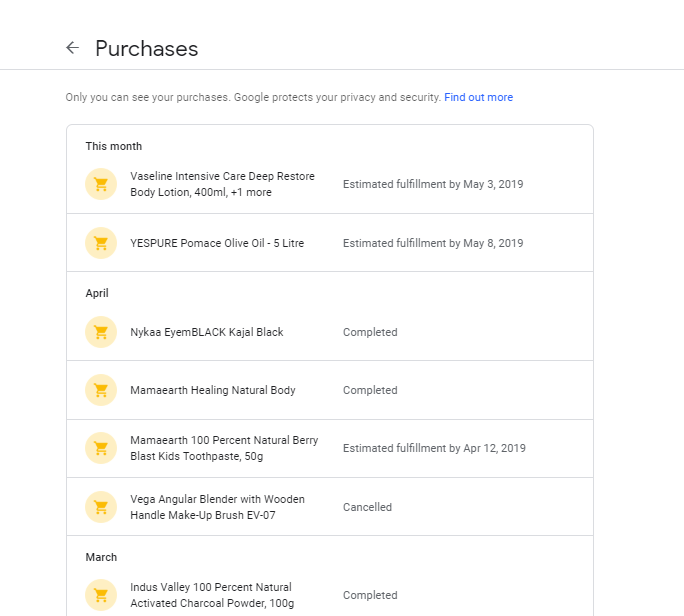 When I came to know about this, I was surprised to realize that Google remembered everything I bought. In fact, I have forgotten what else I bought in the early years, but Google still remembers everything, and the data is pretty well displayed.
Google admits that they do track the purchases, but they won't use it to pitch ads, which is a relief for users as they won't bombard with ads related to purchase history.
"To help you easily view and keep track of your purchases, bookings, and subscriptions in one place, we've created a private destination that can only be seen by you," Google told The Verge in a statement.
Google also said that you could delete this information easily at any time. They added that they don't use Gmail messages to show ads.
Apart from all these things, Google has been a great brand which offers a lot of free useful tools, and Gmail is one of them.