How Has IoT Redefined Fleet Management
If you have been managing the fleet of vehicles, IoT has been one of the huge concepts that provide you access to better management of your fleet. This can provide you with a better insight into the in-depth visibility of your fleet. How can IoT provide you with an excellent option?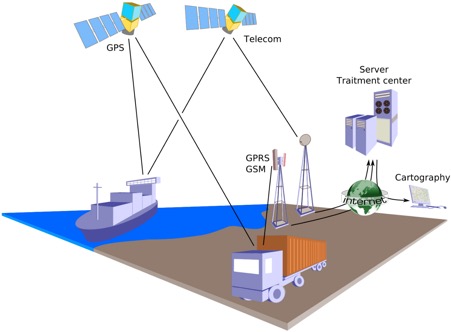 How can IoT be helpful in Fleet Management?
The IoT or Internet of Things can help you arrive at the best possible solutions for the effective fleet and vehicle management. It can help you achieve better performance through simple and easy integration. That is exactly what the services like Uber have been using.
It can help you save fuel and improve it through the timely rerouting. This will go a long way in promoting the shorter commute time. The sensors powered by IoT can also sense and detect the behavioral patterns of the drivers. It can also detect it if the driver dozes off while driving.
Opting for the right GPS service can help your IoT aided fleet management in a streamlined fashion. The high-quality GPS tracker solutions can offer you excellent real-time tracking performance. You can click here for more information.
Here are the components of the IoT system that should be helpful enough for you –
Remote asset tracking for efficient performance.
Strategic systems for monitoring the activities of the organization in a digital manner.
It can also help you in predictive maintenance schedules. It also helps you automate and analyze the trend of the fleet management industry.
Internet of Things and GPS tracking have become future trends for asset management solutions. In fact, they have already become an integral part of the fleet management industry and should be something you should be willing to fall in line with. This should ideally go a long way in improving your excellence in the operational activities further.