8 Instagram Fitness Models With Best Abs
Everyone wants to have a muscular physique no matter you are male or female. A good physique makes you look attractive, and that is what every one of us wants. An attractive personality attracts people wherever you go.
Nowadays, if you search on Instagram for fitness models, you will get to know a number of beautiful female models with good physique. I went ahead and researched for the Instagram models with the best abs. So, below is the list. check them out, and get inspired to have a body like these.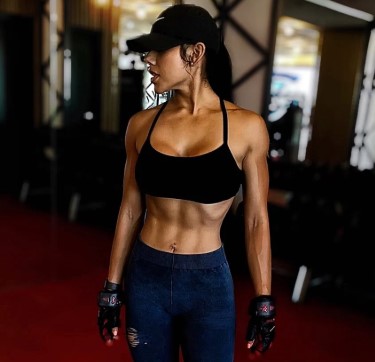 Instagram Fitness Models With Best Abs
Eri Anton
Followers: 1M
Eri Anton tops our list of the best Instagram fitness models who have the best abs. She is on top because she has well-defined abs that don't only look great but makes her look a hot diva. Not all fitness models are blessed with a combination of beauty and a great fit body. Eri has it all.
Website: erianton.com
https://www.instagram.com/p/BZzG9xln-bp/
Stephanie Ayala
Followers: 111k
 Stephanie Ayala is a lifestyle coach and 1UP nutrition athlete. She is also a two-time winner of WBFF Miss Diva World. The reason she is on our list is her abs. She has amazing looking abs, and we really admire the hard work she put through to get the body many can only dream to have. She is a beast, and have great abs.
https://www.instagram.com/p/Biw0gZLns7e/
Yarishna Ayala
Followers: 1.9M
Yarishna Ayala is a wanderlust bitten person as she likes to travel a lot. She worked hard in the gym and acquired a good fit body, and her abs are amazingly beautiful.
https://www.instagram.com/p/BtR25bmFL-4/
Gracyanne Barbosa
Followers: 7.6M
Gracyanne Barbosa is a Portuguese fitness and lifestyle influencer and with a massive number of followers, she is one of the most loved fitness influencers. She is on our list because she has one of the best abs in the fitness world.
https://www.instagram.com/p/BtcF6ZgF0Rs/
Andreia Brazier
Followers: 1.4M
Braizer is a next level fitness freak apart from teaching you exercises to keep you fit she will also give you cooking lessons to keep you even fitter. She is a four-time Fitness Model World Champion and she has her own app called Body Maze. She does have impressive abs as well.
https://www.instagram.com/p/BbpAJDShKYb/
Anita Herbert
Followers: 1.8M
Anita Herbert is another fitness model on our list who have great abs. He has her own app where she shares daily workouts, recipes, and a lot more.
https://www.instagram.com/p/BwaFvEGJERJ/
Brittany Coutu
Followers: 328K
Brittany Coutu is another fitness model on Instagram who is blessed with great abs. She is a pure athlete and she offers online fitness training as well.
https://www.instagram.com/p/Bt4obDXHUph/
khaticita
Followers: 27.6k
https://www.instagram.com/p/BuzLTL3ljce/
Hope these fitness models of Instagram would inspire you to have the body and more especially the abs like them.