JWoww Celebrates Her Daughter's Birthday With Ex-husband and Current Boyfriend
The American Television personality JWoww recently celebrated her daughter Meilani's fifth birthday. The highlight of the day remained the presence of her Ex-husband and current boyfriend simultaneously. It was really great to see that the American Television star was able to put aside all her differences for one day so that her daughter could have the presence of both her parents on her fifth birthday. JWoww, ex-husband Roger Matthews and her current boyfriend Zack Clayton Carpinello celebrated the birthday of Meilani together with much happiness and love.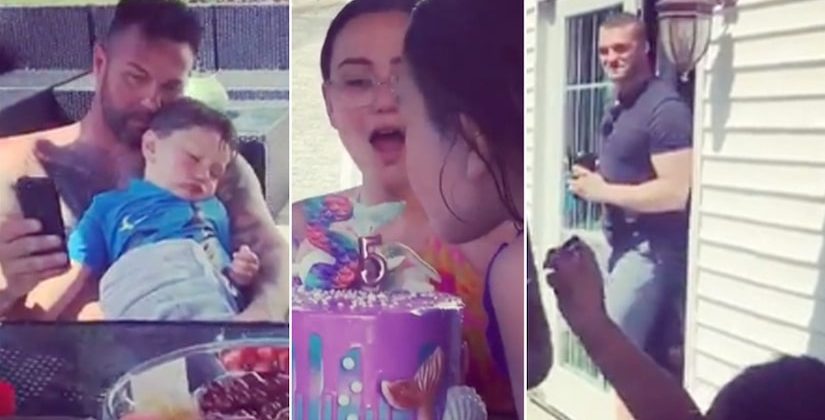 Photo Credit: Happy Lifestyle Inc
Jenni Farley took to Instagram to share the adorable moments from her daughter's birthday with her followers. She posted a video from the celebration in which her daughter Melanie was seen sitting at a table when JWoww entered the place with a mermaid cake. Her ex-husband Roger Mathews was seen sitting aside Meilani and was holding their 2 years old son Greyson in his arms.
Jenni placed the beautiful and colorful birthday cake in front of her which has five numbered candle as Meilani is turning five on this birthday. Her daughter definitely seemed very excited as the cake was placed in front of her. As she blew the candles, JWoww asked her if she remembers to make her wish.
As seen in the video, there was a lot of good vibe going on and the couple managed to put their differences behind for the sake of their child's birthday. Meilani obviously was very happy with all the celebrations and Roger even joked about Jenni's singing skills as she sang the Happy Birthday song.