Kendall Jenner Matches Outfit With Fai Khadra To Wimbledon
The rumors of Kendall Jenner and Fai Khadra being in a relationship is been in the air lately. There are a lot of PDA moments shared by the couple that sparks up the rumors even more. A recent date of the two at Wimbledon is making all the fans believe that there is something definitely cooking for sure. Kendall Jenner and Fai Khadra were spotted in matching outfits heading to Wimbleton.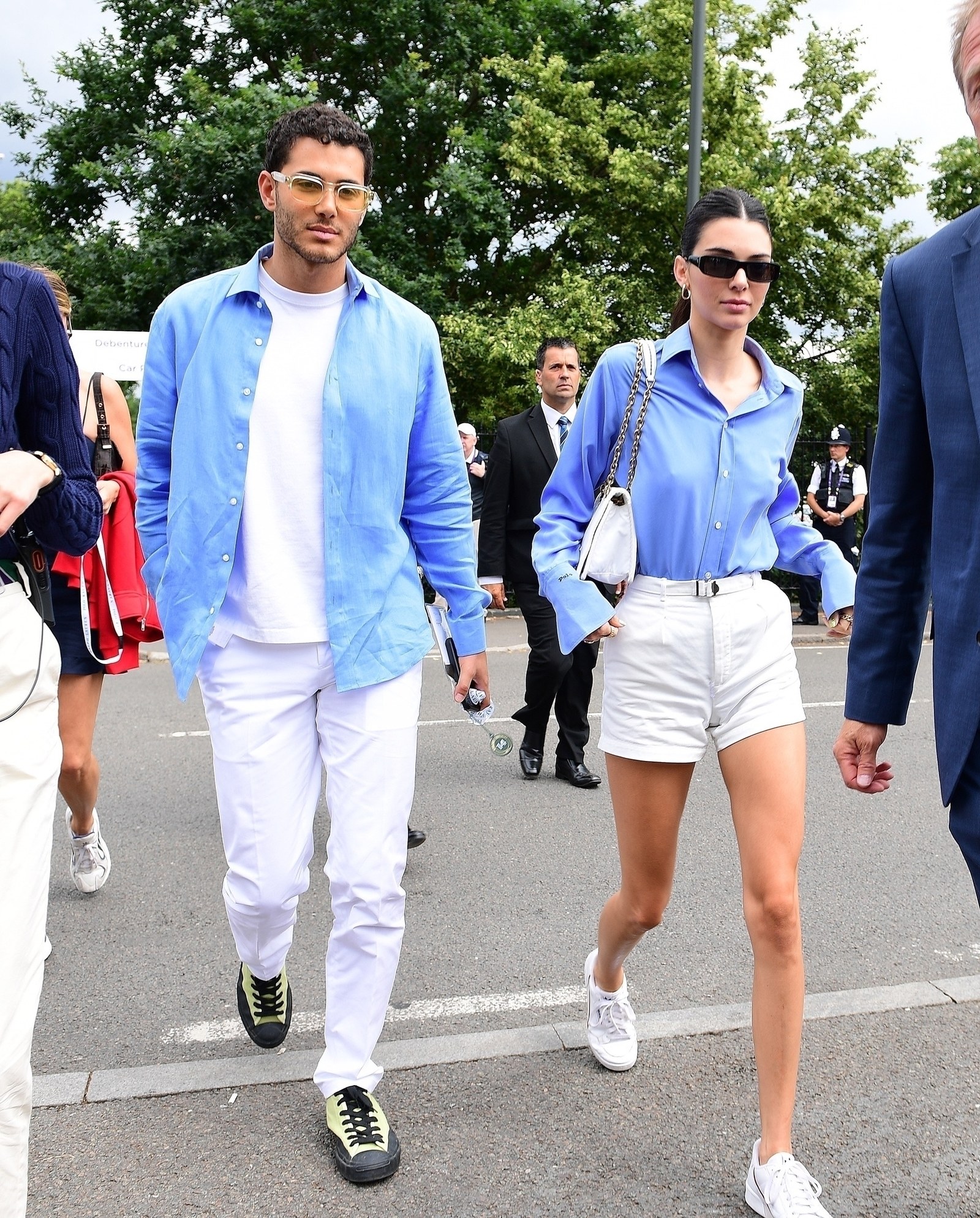 Photo Credit: Vogue
The two were spotted wearing blue shirts and white bottoms as they were going to Wimbledon. The matching outfits of Kendall Jenner and Fai Khadra sparked the rumors of them being a couple among fans. Well, this is not the first time when fans spotted them having a PDA moment together. There are several pictures of the two leaked online in which they can be seen leaning on each other or holding hands. Well, all these signs couldn't be wrong because it has got to indicate something.
Fai Khadra was even seen in a few episodes of Keeping Up With The Kardashians which is the reality show based on the life of Kardashians. But Fai was introduced in the show as a friend of Khloe Kardashians but somehow fans believe that they did so to distract the audience from the fact that Fai Khadra and Kendall Jenner are connected.
Some time ago when Fai was vacationing, he posted a video of a beautiful sunset on his profile along with the caption that reads, "The Romance". People think that "The Romance" was meant more for Kendall than for the sunset.