Obama Adviser Labeled Trade War As 'The Most Dangerous Moment Since 2009'
Larry Summers, who served as the adviser of former president of the US, Obama and currently working as the world bank economist has called the trade war between the United States and China, which is considered as the two biggest economies in the world, as "the most dangerous financial moment since the 2009 Financial Crisis." The experts calling the trade war as the 'end of the world as we know it'.
Even after several meeting of both the representatives of the respective countries, the trade war nowhere seems to calm. After the white house slapped an additional 10% tariffs on the Chinese imports, it renewed the round of trade angst between China and the US.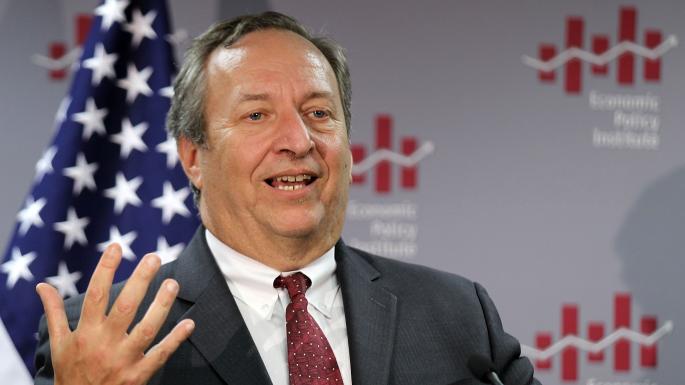 Larry Summers tweeted on Monday expressing his views about the global financial crisis. In his tweets, he said, "We may well be at the most dangerous financial moment since 2009 Financial crisis with current development between the US and China." He continued by tweeting, "Markets are now suggesting the highest risk of recession since 2011. Only slightly less than half over the next year. The Collapse in medium and long term interest rates is ominous."
China has also dropped its currency below the '7 mark' for the first time since the year 2008. The Treasury Department of the United States has labeled the country as 'currency manipulator'. Resources says that it's the country's way to increase trade exports.
After the addition of tariffs on Chinese imports, China has asked the companies to prohibit the purchasing of any agricultural products from the United States.