Selena Gomez Looks Stunning In New Cali Remix Sneakers By Puma
Selena Gomez is working as a brand ambassador for Puma since quite a long time now. Recently the athleisure brand has introduced their new range of sneakers called the new Cali Remix Sneakers. The pictures shared by Puma went viral on the internet especially among the die-hard fans of Selena Gomez. The 26 years old former Disney actress and singer were looking really stunning in these pictures as she rocked her latest Puma sneakers.
People are really digging the look of Selena Gomez as she posed in her all-white ensemble. The new Cali Remix Sneakers will not be available in the market till 15th August 2019 but people can buy the rest of her outfit on the Puma store.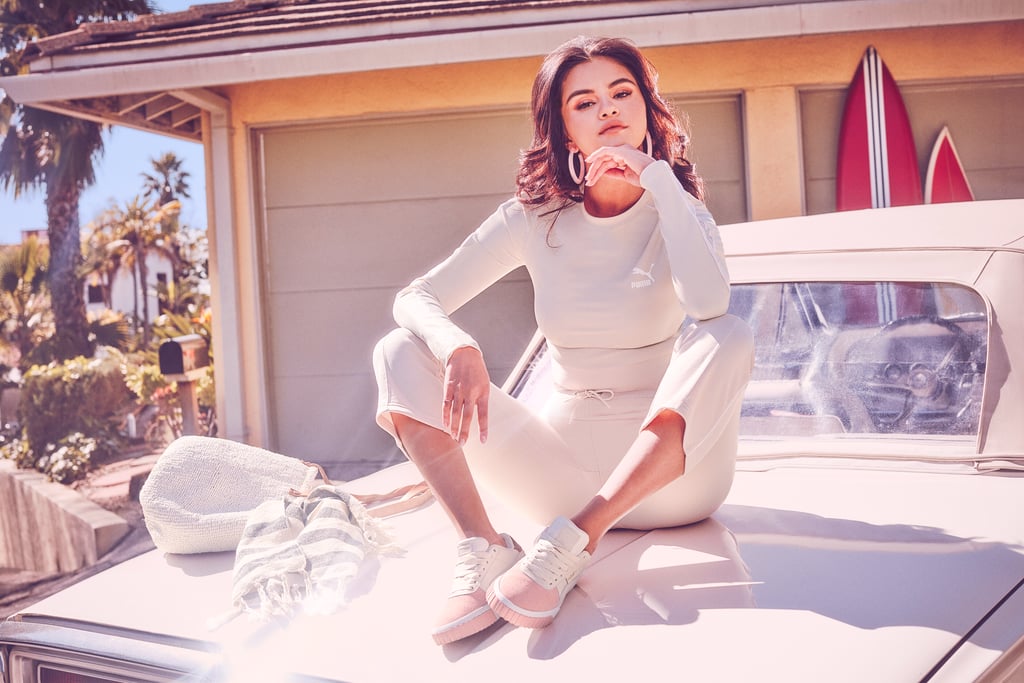 Photo Credit: PopSugar
Selena Gomez is seen wearing a long-sleeved white crop top by Puma worth $40, Puma's Kick Flare white pants worth $65, the center of attraction of the whole look remained the latest range of Puma as Selena was seen wearing a pair of pretty pink sneakers. She paired the whole look with extra large hoop earrings. With minimal makeup and open hair, the star took all the attention.
The latest range of sneakers introduced by Puma comes in three colors, first one is the pink and white sneakers that have a little bit of black, next one is the combination of teal and black, and the last one is white sneakers that have the color black on its tip. You can buy these sneakers on 15th August Thursday that falls next week. The price of these sneakers is $80.