Selena Gomez Supports Her BFF Taylor As She Is Banned From Performing Her Own Music
Selena Gomez has again proved that she supports her best friend forever Taylor Swift no matter what. Recently Taylor Swift has been banned from performing her own songs and not just Selena Gomez, but other stars like Halsey, Gigi Hadid, Lilly Allen also came in her support. The Hollywood singer claimed that Scooter Braun and Scott Brochetta who are the music executives have stopped her from singing her own songs that they own the rights too.
After Taylor posted a message on her Instagram informing her fans about what is going on with her, she also asked them to let these two music executives "know how you feel about it". Soon after the message was posted the Hollywood stars came to her support and her best Selena Gomez wrote a really heartfelt message for Taylor Swift.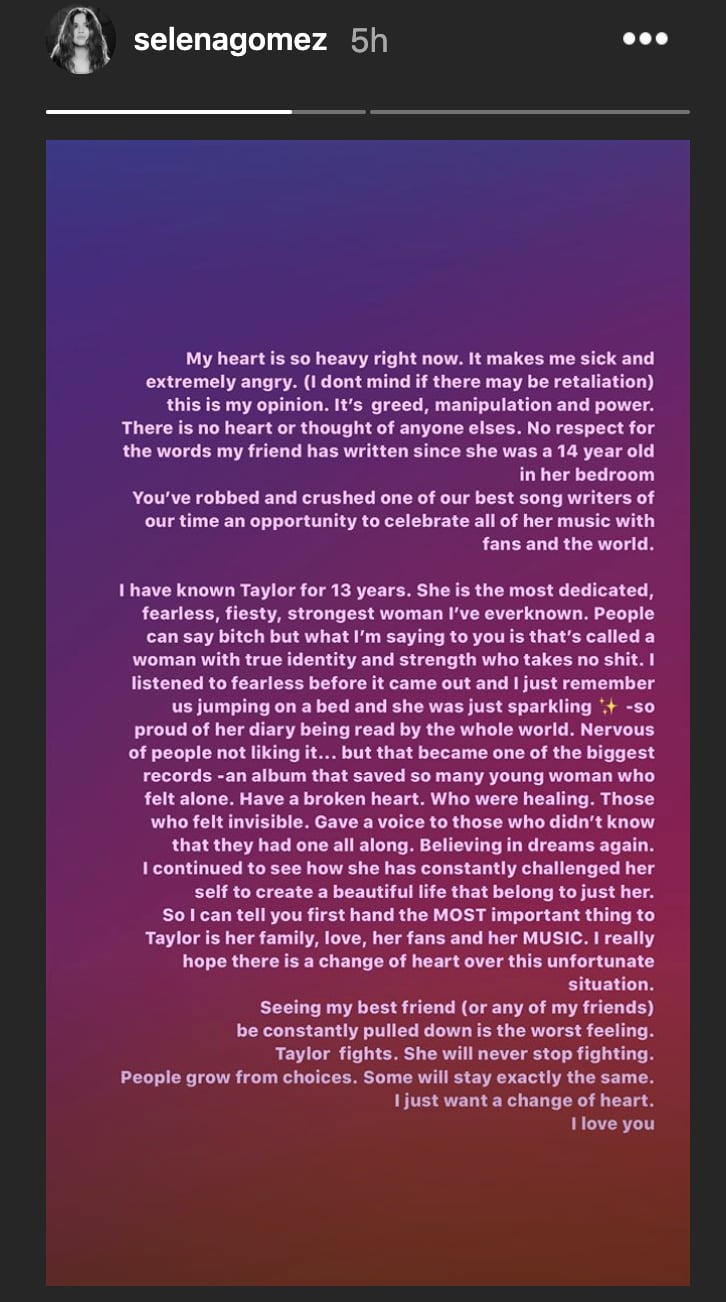 Photo Credits: Selena Gomez Instagram
Selena Gomez told her fans about the times when fearless first came out and also how that song inspired many other women who used to feel alone and that song by Taylor Swift came as a ray of hope in their life. And as Selena said that through her songs, Taylor let the whole world read her diary.
Later Selena added that she is feeling the worst right now because of what her best friend is going through, but she is certain that Taylor will not let these circumstances pull her down. She will fight for herself self and she will never stop fighting. Halsey, Gigi Hadid, and Lily Allen also posted a similar motivating message for Taylor.