Shawn Mendes And Camila Cabello Was Spotted Making Out Together
The romance rumors of Shawn Mendes and Camila Cabello has been in the air lately. The two recently released a song named Senorita that is gaining popularity worldwide. The official video of the song released on YouTube showed them making out in a hot steamy video. The rumors of their relationship caught fire soon after the official video was released. The two are frequently spotted holding hands together and showing some PDA moments.
The 20 years old singer Shawn Mendes and 22 years old American-Cuban singer Camila Cabello were spotted by a fan recently while sharing a passionate kiss together. The fan of the singers posted a video of them kissing on her Instagram account which is private. In the video, Shawn Mendes was seen kissing Camila for a whole 12 seconds.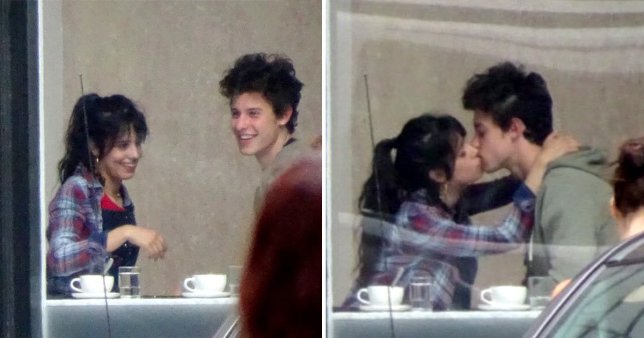 Photo Credit: Metro
According to the sources both the singers were seen in a restaurant where they were holding hands, kissing each other and Shawn had her arms wrapped around Camila for most of the time. Fans think that they are trying to hide their relationship and that they are secretly dating.
The possible couple released their first song together back in the year 2015 that was named "I Know What You Did Last Summer". Reportedly they were also spotted holding hands on 4th of July. And the source that saw Shawn and Camila kissing recently said that they were looking a lot like a couple. Many other people also believe that they are faking their relationship in order to get popularity for their latest song Senorita.