Staffing employees prefer working from home – says survey
The workforce trends all across the US have been moving towards working from home. Close to 29 percent of the employees prefer working from home as per the North America Internal Staff Survey 2019 report.
The report was released by Staffing Industry Analysts (SIA). The report is based on the findings from the survey conducted among the staffing industry's internal workforce survey.
The survey was undertaken with participation from around 17000 respondents from around 228 staffing industry firms. The survey also emphasizes on employee options and other trends in terms of several categories. Some of these include professional development, working from home, vendor preferences and a host of other important elements.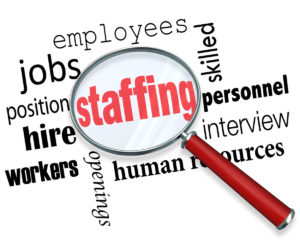 The major finding apart from the other revelations that the survey could bring about, the prime finding revolves around the preferences of the employees in their working pattern. 29 percent of the internal employees claimed that they currently work from home. This is a 6per cent rise from 2016 where the corresponding number stood at 26 percent. Among those who were working from home, a higher percentage of respondents express satisfaction in this mode of working.
Recommended News:
Other findings from the survey
The survey also includes a host of other elements. One of the prime factor that found a good consideration was vendor preferences. LinkedIn emerged as the prime choice, while others like Indeed, Bullhorn, Salesforce, and CareerBuilder followed in the subsequent places. It also discusses at large the areas that can be automated or outsourced.
The survey should be one of the biggest and perfect treatises for those looking to improve their staffing solutions. In fact, this can double up as a great option for the temporary staffing agencies like Phoenix AZ temp services in enhancing their service levels. The survey goes a long way in promoting the information exchange in areas like how to recruit and manage the internal staff. It can also guide the staffing firms to operate their firms in an effective manner.
If you are looking to apply the findings from the survey to your industry as well, it may be prudent to have a look at the full Internal staff survey, 2019 and get the most out of the revelations.