This Black Friday Update Your Wardrobe With Shein and Get Exciting Discounts
Black Friday is almost here and this means that its time to upgrade, upgrade your home decor, wardrobe, gadgets and many more with the exciting offers and deals offered by various companies and websites. Well if you are looking forward to upgrading your wardrobe then Shein has some good news for you. The online retailer which primarily focuses on women's wear is bringing some exclusive deals just for you at a steal price. You can buy various items from Shein such as dresses, blouses, denim, bottoms, footwear, tank tops, lingerie, home decor, stationaries, accessories, etc.
Shein has become popular in a very short period of time because of its trendy collection and reasonable prices. The company was founded in the year 2008 and the business is been spread over to 220 countries in the world. The business of Shein is totally online, the company does not have any physical stores available in any of the countries. You can order from their website and get your products delivered at your doorsteps. However, you will have to pay a minimal cost of shipping if you order clothes that worth below $50 but the shipping is free when your order is $50 or more than that.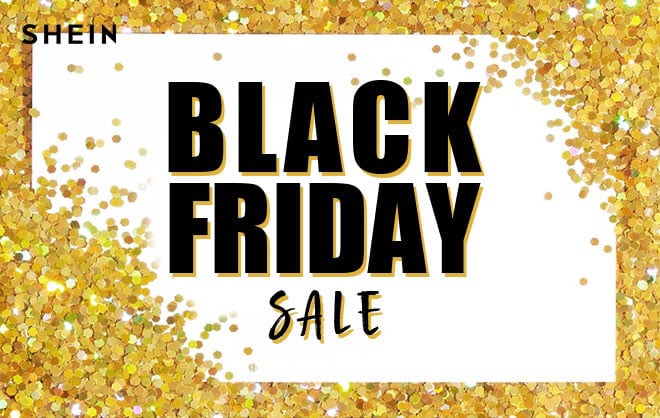 Photo Credits: Shein
The online retailer has their business spread over in various countries such as the United States, Australia, Austria, Bahrain, Belgium, Canada, Chile, France, Germany, Hong Kong, India, Ireland, Israel, Italy, Kuwait, Mexico, Netherlands, Oman, Qatar, Russia, Saudi Arabia, Spain, Sweden, Taiwan, Thailand, United Arab Emirates, United Kingdom, Vietnam, etc.
Even though the online retailer's main focus is women's clothing, the company also has a small collection of men's wear. The section has been recently added to Shein. From the Men's section, you can buy various shirts and t-shirts for yourself.
The company is one of the leading online stores currently majoring in women's apparel. Shein provides high-quality items within a reasonable range. Even in your low budget, you can buy fashionable items that will give you a runway look on the streets. The black Friday deals introduced by the company are definitely very exciting and one should not let it miss so easily.
Shein has been introducing various discount offers every then and now but this time it is huge. You will get up to 60% off on items from every category and the more you shop, the more you save. So without wasting much time, use these various coupons and order your favorite.
Below are some of the Black Friday Deals from Shein in Different countries.. Don't miss to get the outfits of your choice at discounted price.