Uber's Autonomous cars initiative receives huge investments from various Japanese Consortiums
Uber draws in huge investments from companies like Toyota, Denso and Softbank Vision Fund
Uber the last week openly listed for an initial public offering, it fastened its reputation as a technology behemoth with its own share of liabilities. One significant sector is its Autonomous Technology group, which has emitted hundreds of millions into mounting self-driving car tech since 2015 but is however to commercialize it. According to reports, Uber spent $457 million in 2018 on research and development for autonomous vehicles (and its other tech research think tanks, like "flying taxis") a figure 19 percent higher when compared to those we saw in 2017.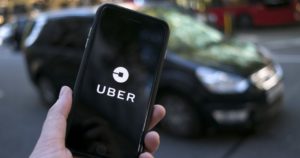 Recommended News:
Real progress by for Uber not to consider the latent shareholders embracing its IPO while declaring a major stake into its Autonomous Technology Group from a Japanese consortium on Thursday. Well, the inflow of $1 billion investment arrives from Softbank Vision Fund, Toyota, and the automotive supplier Denso. All of these corporations are aggressively bankrolling encouraging transportation technology businesses.
The investment values the autonomous tech team at $7.25 billion also facilitates the formulation of a new board for the group, with seats for Softbank and Toyota. These council posts may, however, need to accept the US government's approval. Uber's plan for autonomous vehicle technology is somewhat intricate. In partnership with the help of Volvo Cars, it intends to establish its own technology for self-driving vehicles, which could serve as a fleet operator.
The firm also has a two-year-old agreement with Daimler, to set the automaker's self-driving vehicles on the Uber stage. It has a former association with Toyota, which invested $500 million in Uber ATG last summer and sketched a plan to work with Uber to build a self-driving Toyota Sienna minivan and stream it on Uber's stage.