Web design trends that will be more popular in the next decade
A good observer of websites on the internet would notice the era a website design reeks of. Stumbling on a website designed in 1999 totally gives a different experience compared to a website designed in 2019. Even when designers make retro websites, you can still tell the modernism in the design.
When dealing with websites designed in the closing years of this century, there are some trends that you may have become used to. Some have grown from being trends to full-fledged requirements when designing a website, think mobile responsiveness. However, there is a set of new trends that are vying to become one of the mainstays of website design going forward.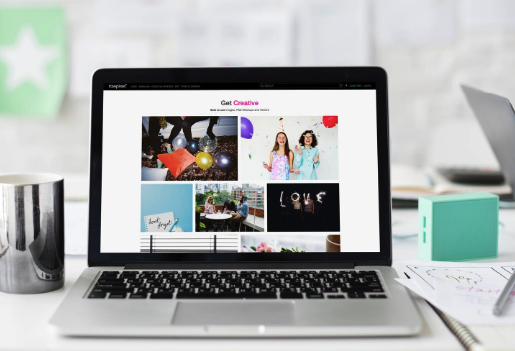 Some of the web design trends we're going to look at have become so popular that they've even spearheaded by developing countries. Chatbots, for example, are becoming more like a necessity when it comes to web design in Nigeria and other developing nations.
Let's take a look at the new trends we believe will champion the world of web design in the next decade or even decades to come.
When you move from an open tab in your web browser to another tab and the open tab has a moving favicon that stands out from the rest of your other tabs, that's a micro-interaction. Micro-interactions are meant to be subtle, surprising but yet noticeable. They're there to create a sense of smartness about the elements of a website the visitors interact with.
People are becoming used to seeing chatbots on websites. The growth of the chatbot trend is going to be infused in how artificial intelligence progresses over the coming years. Chatbots have been used for customer support on many websites and as more intelligent chatbots are released, the customer support process is meant to get better. Newer websites having a structure that revolves around chatbots wouldn't come as a surprise in the near future too.
Videos being a part of websites is nothing new. What's new though is how having a video on your website isn't seen as something special. Bold videos on websites help with retaining visitors attention and creating human interaction that is much needed in this present time when people have a short attention span.
More companies are becoming inclusive and showing the different cultures and people that contribute to their success. With brands making moves to hire people in more prominent positions, it should come as no surprise when you see more team pages having people of different ethnicity and culture. Asides this, big companies with multiple websites have started paying more attention to how the content on their website speaks to the culture being catered to.
Over the last couple of years, a lot of heated debates have been had over how brands have been handling data collected from users. With the advent of GDPR in Europe, brands are becoming more open with how they intend to use visitors or customers' data.
Brands aren't afraid of using emojis on their websites. While highly corporate brands limit the use of emojis on their website, brands that are more focused on trivial topics have brought emojis from social media to their websites.