UBS releases report stating 27% fall in net profit
Swiss bank terms it "very challenging quarter"
Net income in the first quarter was reported to be  $1.1 billion, this contradicts the $848 million that was expected according to a Reuters poll of analysts. The Swiss bank cited challenging market conditions as their profit falls by 27% in comparison to the last year before. The company's chief executive officer, Sergio Ermotti in an interview with CNBC on Thursday admitted to it being a "very challenging quarter" for the bank.
He did however also say he was pleased with the resilience that the results show irrespective of the clear fall.  The current figures are all in comparison to the first quarter of 2018 where the bank's wealth management division as well as their investment unit considerably greater profits in comparison to this quarter.
Recommended News:
Here are some major milestones and landmark events of the first quarter:
Operating income of $8.2 Billion a year ago in comparison to $7.2 Billion this quarter.

A return on tangibility equity of 13.5% last year which has fallen to 9.8% now.

Common equity capital ratio has fallen by 0.1% to 13% from 13.1% last year.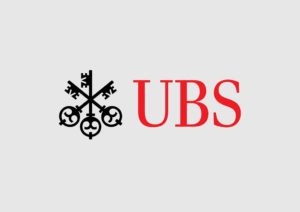 The banks operating income in investment banking fell from $619 million in 2018 to $221 this quarter. UBS blamed this loss on unfavorable trading environments mainly in Asia and Europe.
The bank does, however, expect economic growth and stronger performance in the market which will help them recover in the coming months despite their bad start in 2019.
The bank released a statement where they say. "We are likely to benefit from this environment. Higher invested assets are expected to lead to an increase in recurring revenues in Global Wealth Management and Asset Management, compared with the first quarter of 2019,".
In an exclusive interview to CNBC Ermotti confirmed that the bank aims to repurchase up to $1 billion as previously announced in 2018.