Want To Take The Utmost Benefits Of Energy Drinks: Give A Try To Sneak Energy
In the past two decades, energy drink consumption among adolescents and young adults has increased dramatically. The energy-boosting beverages are highly dealt with the fact that these products offer an energy boost. It also enhances physical and cognitive performance.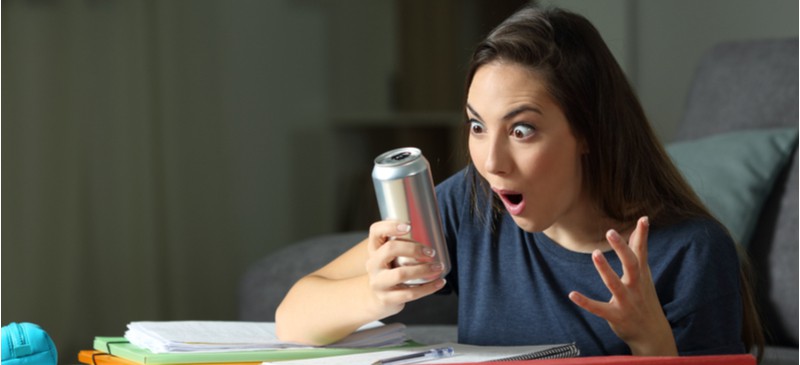 By the way, it is advisable to take care of the right diet to get rid of fatigue and lethargy. But sometimes, the body gets overworked in such a way that it needs energy immediately. Or those who exercise and sweat a lot are in dire need of sneak energy.
For this, there are many products in the market which claim that it will give instant strength. But some natural things are such that consuming them gives instant energy and they also benefit health.
What is Sneak Energy?
After working hard, exercising, coming from outside, we feel the need for some energy drink instead of water. Sneak is an energy drink that is marketed as a healthier energy drink.
Sneak is a low-calorie and sugar-free energy drink that renders a clean energy substitute to other energy drinks. The energy drink is available in power or cans. You just need to mix one scoop of powder with water. And then just give it a quick shake and your sneak energy is ready to drink.
Sneak consists of vitamins, minerals, and amino acids to intensify your reaction times and keep you concentrated. The price of Sneak is also low in comparison to other energy drinks. And their product is available at 88p per serving.
Sneak also contains a considerable amount of caffeine (near about 150 gm) per sachet serving which is equal to two cups of coffee.
Who should take the Sneak Energy Drink?
Our first preference would be shift workers or potentially even athletes (to some degree). But, Sneak was designed with gamers in mind.
The gaming market has exploded and the ingredients in the products have been made keeping gamers in mind with a graffiti street mode design concentrating on a much younger audience.
Sneak contends to increase your energy, improve your reaction times, sharpen your priority and deliver a sustained release of energy so that you can grind longer.
Each serving of Sneak only consists of 12 calories. The tastes of energy drinks vary from Blue Raspberry to Cherry Bomb and Watermelon. There are lots of mouth-watering flavours to choose from.
You can get Sneak as a "Taster Pack" ($8.85) that comprises three 0.35 oz (1 serving) packs or a whole tub ($34.99) that comprises 40 servings. The popular flavours available in the market are Blue Raspberry, Stealth, Cherry Bomb, and Tropikilla.
Suppose you prefer more than a standard sachet you can buy a full-size tub for £35 per tub, which offers 40 servings. With more than 75,000 positive reviews, energy drinks must be serving something right!
Beneficial effects of Sneak Energy Drink
The considerable amounts of caffeine in energy drinks contribute to the consumer with the desirable influences of improved memory, increased alertness, and elevated mood. It boosts energy and reduces fatigue, along with focusing.
Another study evaluated the ability of caffeinated energy drinks to improve tolerance and strength under a "g" load. Energy drinks "boosted" tolerance and potency but had no consequence on tolerance duration.
The upshots of a recent study revealed that consumption of almost 3 mg/kg of caffeine in the form of an energy drink considerably enhanced the physical performance of female volleyball players.
Caffeine stimulates your central nervous system, which is how it gives you an energy boost. According to a study, most adults can consume up to 400 milligrams of caffeine without feeling any adverse effects. However, those sensitive to caffeine may still have fewer effects.
It is essential to note that although the above studies have identified positive effects of energy drinks on exercise performance, other research has documented no significant effects or harmful health outcomes.
Drinking an energy drink such as Sneak Energy Drink 10 minutes to 60 minutes before you exercise can improve overall athletic performance, including strength, alertness, and endurance. According to the International Society of Sports Nutrition (ISSN) records, the carbs and caffeine in the beverage are responsible for the improvement.
Is Sneak Energy a good choice for you?
It's much better for your health than most energy drinks because it consists of only 12 calories, 3 grams of carbohydrates, and no added sugar. It only costs $0.87 a serving if you purchase a whole tub of Sneak.
The cost of Monster Zero Ultra is $31.49 for a 24-pack, which comes out to $1.31 per serving. If you're looking for an alternative to energy drinks or coffee, I suggest you give it a try.
If you don't like to discontinue your game for your coffee, they offer a Taster Pack that facilitates you to grab three varieties and should provide you with a good taste with your favourite flavours and how it will work for you.
Unlike other store-bought energy drinks, Sneak is full of a dietary supplement. So it is available in powdered form. And all you have to do is mix it with water and shake or blend it.
Wrap Up
It is essential to take care of the proper diet to get rid of fatigue and lethargy. But sometimes, the body is tired in such a way that it needs energy immediately. There are many products available in the market for this, but they are not suitable for your health. So from today, replace your energy drink or coffee with Sneak energy and feel the changes.